I Love What Netflix's Moxie Was Trying to Do: I Just Don't Like How They Did It
Watch out! This post contains spoilers.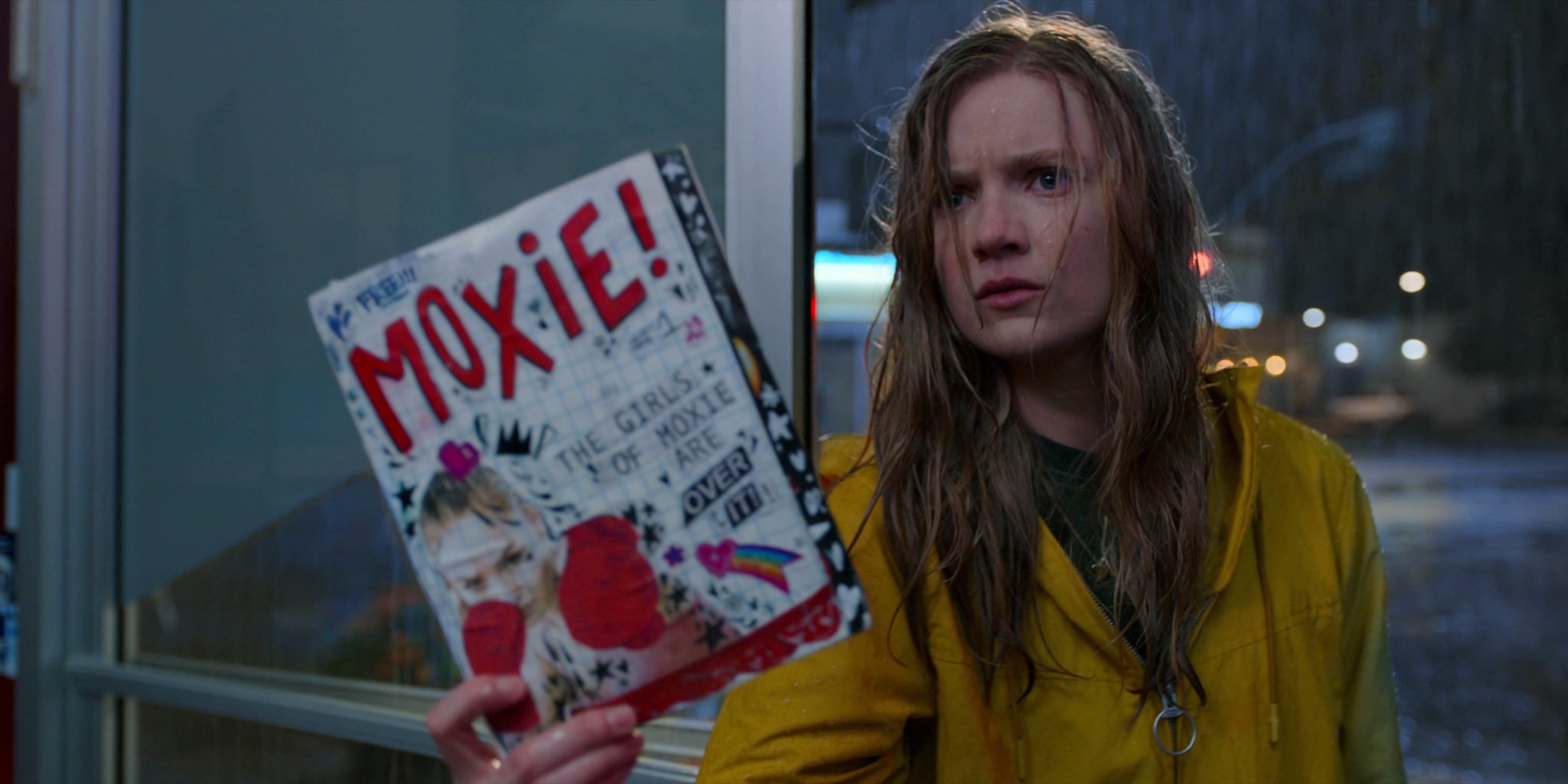 When Netflix announced they were adapting Moxie into a feature film, fans of Jennifer Mathieu's original novel were hype. I was excited, too. Even though I haven't read the book, I wanted to love Moxie, as it has all the elements I look for in a film: a fantastic soundtrack, filled with everything from Bikini Kill and The Linda Lindas to Tierra Whack and Princess Nokia; a stellar cast featuring Alycia Pascual-Peña, Nico Hiraga, Hadley Robinson, Josie Totah, Patrick Schwarzenegger, Josephine Langford, Amy Poehler, Ike Barinholtz; and more. Plus, it was Poehler's directorial debut, and I was very interested to see where her eye was as a director. Instead, what made people love the book seemed to fall flat when brought to life on screen.
When the trailer first dropped, I was among the many that were worried this was yet another out-of-touch film that romanticized harassment and took the agency from a Black girl to hype up a white girl. In the trailer, we see Vivian (Robinson) tell Lucy (Pascual-Peña) to keep her head down after she's been harassed by Mitchell (Schwarzenegger). This led to the belief that Lucy and Mitchell would be the toxic enemies-to-lovers trope. Luckily, I was way off-base when it came to my assumptions, particularly about the nature of the relationship between Lucy and Mitchell. The interactions we see between Vivian and Lucy in the trailer also leads us to believe that Vivian creates the Moxie zine right after their interaction. In the actual movie, Vivian grows slightly as a person between telling Lucy to keep her head down and reaching her own breaking point with the sexism in the school.
Source: Read Full Article