Freya Morrison Chats Experimental Fashion For Balmain
Working with the luxury fashion brands like Balmain is no new feat for stylist and creative director Freya Morrison. Since leaving university, the London-based creative has built up an impressive portfolio of decadently styled looks, from shooting magazine covers to styling new collections and assisting on a colorful array of other high-profile projects.
Freya's unique approach to styling stems from her affinity for art and years of studying the subject in its many forms, allowing her to bring nuanced ideas to the fast-paced fashion industry. As she juxtaposes smart lines with baggy shapes, and bright pops of color with classic styles, her aim is to revive fashion imagery with the unexpected. With the same flair for bringing a modern playfulness to luxury, HYPEBEAST enlists the creative for a special sneaker styling feature with fashion house, Balmain.
To commemorate the launch of Balmain's Sneaker Hub, a new platform dedicated to the brand's latest sneaker news, Freya styles the house's high impact BBold sneaker. Characterized by its split chunky outsole, the BBold range is one of the brand's latest lifestyle silhouettes that combines wild fashion sensibilities with a technical construction.
As Freya puts her personal touch on the BBold Sneaker, HYPEBEAST speaks to the stylist on her career, being experimental in her work and what Balmain legacy means to her.
HYPEBEAST: Hey Freya. First of all, can you tell us a little bit about yourself and what you do? 
Hey guys! Sure – I'm a born and bred Londoner working in fashion as a stylist and creative director.
When did you first realise that you had a passion for styling and fashion? 
To me, fashion is an art form. I have always loved art. I studied History of Art at university and I think fashion is a creative extension of artistic expression. I used to make outfit sketches as a child and spent hours filling notebooks with these drawings, so I think it's always been there.
How do you think your style differentiates you from others? Is there a specific way you'd describe it? 
Fashion is very subjective, so I generally tend to go by the rule of 'if you like it, wear it'. My mornings start by picking one item I'd like to wear that day and then building around it. 1 of 3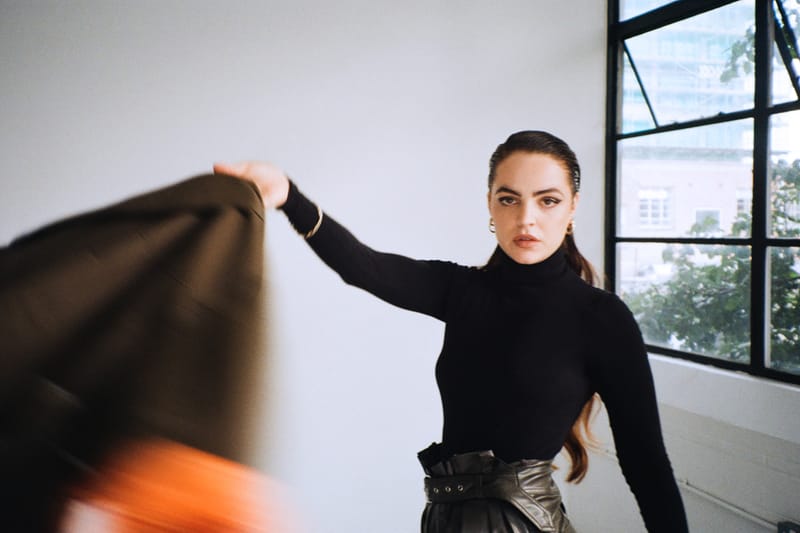 Hypebeast2 of 3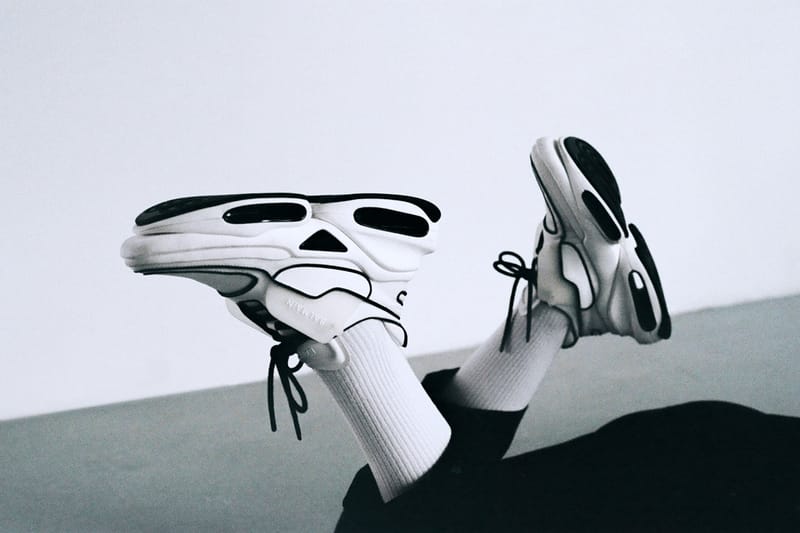 Hypebeast3 of 3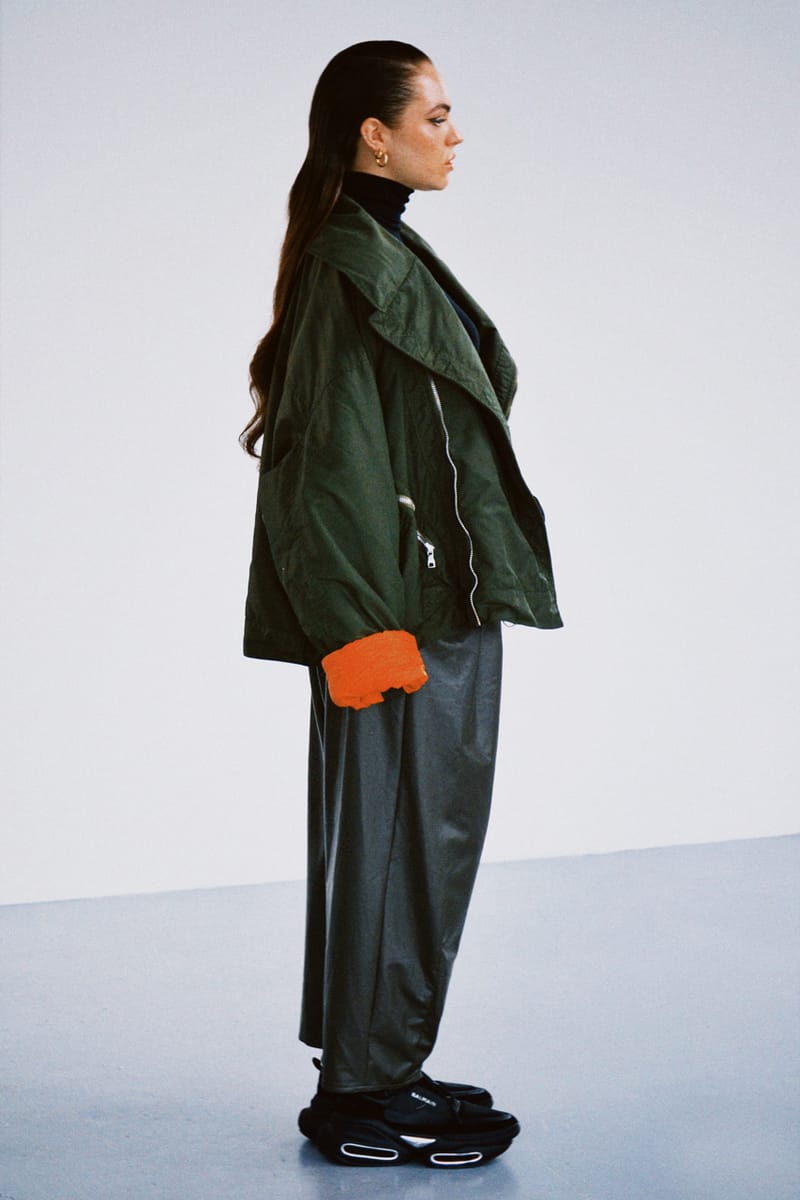 Hypebeast2 of 2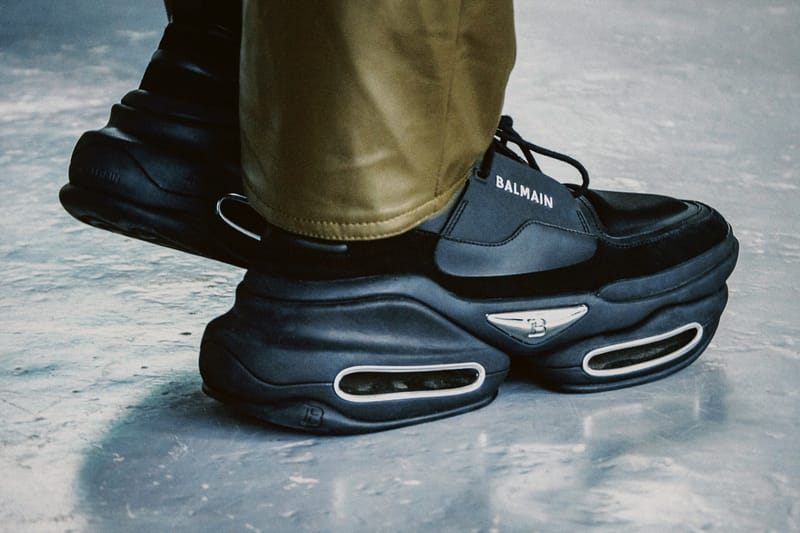 Hypebeast
How would you describe the Balmain pieces that you've worked with for the looks? Any standout pieces or particular favourites?
What really stood out to me is the quality of the pieces – everything is beautifully cut and made. I think my favourite would have to be the long green dress that I styled as a coat – the material feels amazing. 
For footwear, you've paired your looks with the Balmain BBold. What were your first impressions of the sneaker? 
The trainers are definitely a statement and look quite cosmic – and very on trend with the chunky shoe movement that's dominating footwear at the moment. I particularly like the black piping on the white pair.
The looks you put together share the same experimental and rebellious spirit of the BBold. How did you go about selecting the different RTW and accessory pieces to work alongside each Balmain sneaker rendition? 
Focusing on the more unusual textures and patterns, I chose items that would accentuate the trainer shape, for example trousers rather than skirts and loose silhouettes. These allowed for more movement and created interesting shapes in motion that look great on video.
What do you think the future of fashion trends will look like? What can you see becoming popular over the next few months?
I think fashion is incredibly cyclical – what goes around comes around. For SS22, for example, we will be seeing a resurgence of 90s and 00s classics like the mini skirt, low rise and bootcut jeans, neons and sheer fabrics. Stay tuned and watch this space…
Explore Balmain's new Sneaker Hub website for the latest sneaker news, updates and releases from Balmain.
Source: Read Full Article