For Paramore's Hayley Williams, Hair Dye Is Rooted in Collaboration and Community
'Side Hustles' is a new HYPEBEAST series that delves into the businesses and passion projects musical artists run when they're not busy hitting the recording studio, touring or promoting their projects.
---
In 2007, Hayley Williams was readying for the rollout of Paramore's Riot! LP when she visited a local salon in Nashville to dye her hair ahead of a video shoot. The budding star – who moved from Mississippi to Tennessee as a teenager – was seated in the salon chair of Brian O'Connor, a newly-licensed cosmetologist in his sixth month of apprenticeship. During that opportune session, O'Connor engineered the chemical concoction that produced Williams' iconic bright orange hair, which made its official debut in the "Misery Business" music video.
It was also the beginning of a long-term collaboration and a genuine friendship. O'Connor began joining Williams as her hairstylist and makeup artist on tour, along with acting as the pilot behind her ensuing hair color journey – from the white blonde that succeeded her Riot! era to the half-pink half-orange look of 2013.
In 2014, the year of the turquoise undercut, the duo took their ongoing partnership to the next level by ideating Good Dye Young, their dye and hair care company.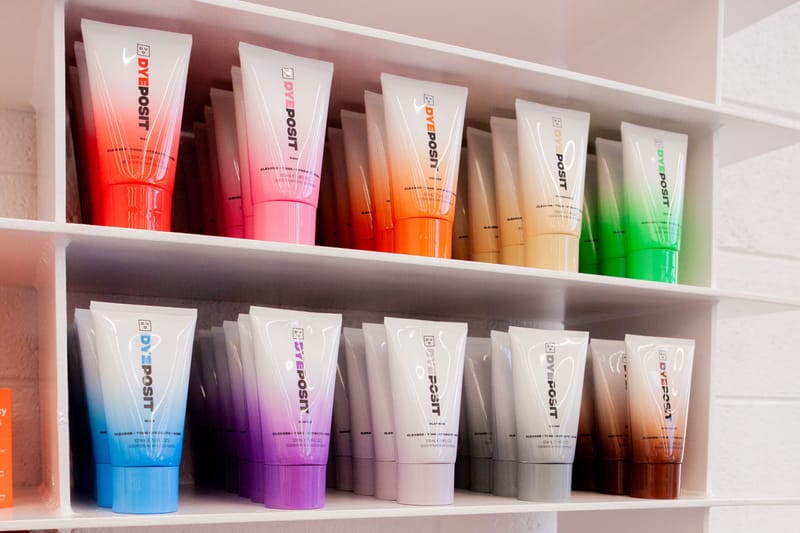 Good Dye Young
"People kind of started to recognize Paramore more easily because of the way that I looked, which I think at times I've resented, but it all just kind of unfolded in this way that felt really natural," Williams tells HYPEBEAST in a recent interview. "With Brian and I both being from a small town and already interested in this subculture, the collaboration came really organically."
O'Connor recalled the moment that she pitched the company to him by way of a scribbled drawing of a dye bottle emblazoned with the brand name. After ruminating on the concept for about a year, the two got to work on the labor-intensive process of taking meetings, getting their chemical compounds just right and sorting through samples from labs and manufacturers. Good Dye Young's initial plan was to focus strictly on hair care products, but their efforts were eventually expanded to include dye, inspired by the orange shade O'Connor created during their first meeting.
"Good Dye Young started on that famous Hayley orange," O'Connor says. "It became about recreating the product that I had been using on Haley, which involved taking three or four different brands of dye that I could get my hands on and cocktailing them to make her signature "Misery Business" hair."
View this post on Instagram

A post shared by Good Dye Young (@gooddyeyoung)
Williams was responsible for pitching the brand, while O'Connor focused on quizzing chemists on the ingredients going into each product. During the technically-complex process of vetting dyes, O'Connor constantly asked himself if he would use a given product on Williams, and the answer was more than often than not "no."
This attention to detail was not lost on Williams"Just because I've dyed my hair a bunch of times and I get on stage and people know my name that doesn't really make me an expert in this sh*t," Williams notes. "That's where our partnership really started to take root, in a business sense, because I got to see Brian in his element."
"He watches me on stage every night. Watching him in a lab coat, talking to people about ingredients that I've never even heard of before, was really special for me."
As animal advocates – O'Connor lives on a 17-acre horse ranch – they were also committed to the entire brand being cruelty-free and as sustainable as possible. It was decided early on that Good Dye Young would only work with manufacturers that didn't test their products on animals. At the same time, Korean beauty labels also began gaining traction in the U.S. Williams says that they were inspired by a newfound awareness of "clean" ingredients that aren't harmful when they come in contact with a consumer's skin, or in this case, their hair.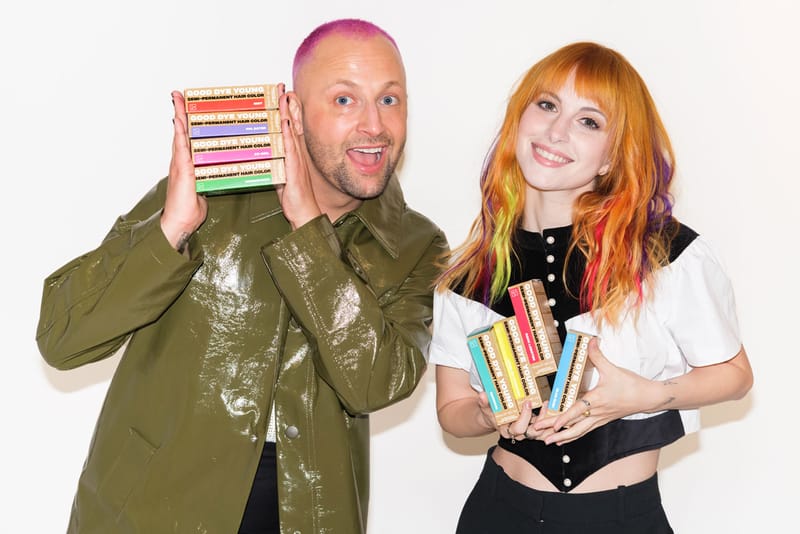 Good Dye Young
"It doesn't mean that you get away without ever using a chemical – obviously, it's made in a lab for a reason — but there's a level of consciousness going into everything, from the packaging to each ingredient," says Williams
Last year, Williams and O'Connor took the next step in their business by opening a brick-and-mortar: Fruits Hair Lab in Nashville. The salon takes its name from the now-defunct Japanese fashion magazine FRUiTS, which Williams had brought a copy of to draw inspiration from during her first session with O'Connor, telling him she wanted to "look like a character version of herself."
Williams spotted the for-rent building over the pandemic and once again, approached O'Connor with her idea. When it came to opening a salon, however, the hairstylist says he initially attempted to discourage Williams, due to his hands-on experience with the trials and tribulations of a salon's day-to-day business. Still, true to the spirit of their can-do partnership, O'Connor quickly got on board with the idea and now operates his own stylist chair at Fruits when he's not on the road or working on Good Dye Young.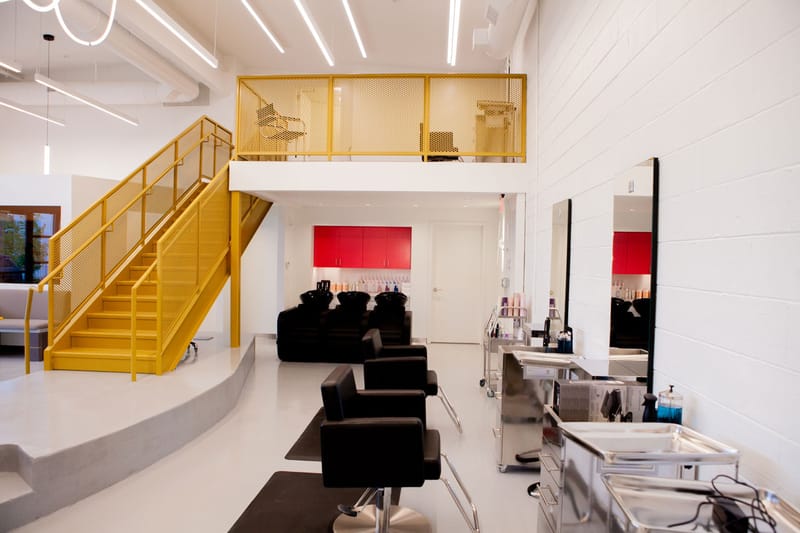 Good Dye Young
Both Williams and O'Connor note that one of the highlights of running the salon has been providing a comfortable space for anyone – inclusive of all races, sexualities and gender orientations – to get their hair done.
"Tennessee is going through an unprecedented political time, and that's saying a lot for a state that's in the South," says Williams "It's a devastating time for a lot of people who are either progressive or in the queer community." Doing great work on people's hair and letting them walk out feeling better about themselves is one thing, but it's also so important for us to stand as a physically safe and welcoming space."
"You can get the color of the rainbow put on your head, or you can get basic blonde highlights if you want to," O'Connor adds. "Moreso, Fruits is a place of creativity and community where people know they're welcome and they know that they can come exactly as they are."
The two collaborators couldn't anticipate just how far their partnership would take them when Williams presented O'Connor with the sketch of that first hair dye bottle. Now, seven years after starting Good Dye Young, and presently, looking forward to soon celebrating one year of Fruits Hair Lab, their businesses – and the community they've created, in Nashville and beyond – only continues to grow.
Source: Read Full Article