Danai Gurira Confirms That Season 10 of The Walking Dead Will Be Her Last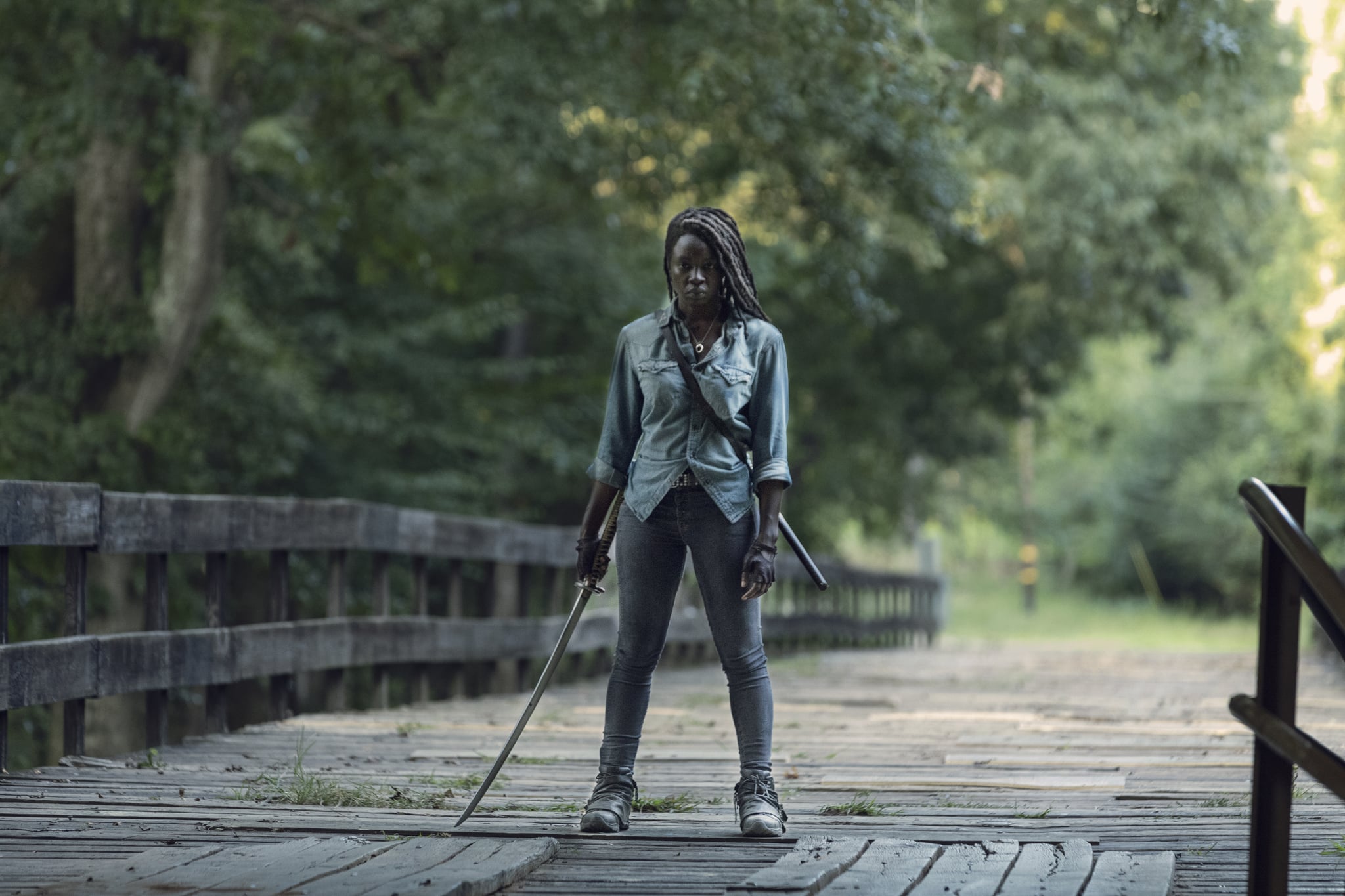 The Walking Dead is losing another one of its iconic characters. Back in February, sources revealed to The Hollywood Reporter that Danai Gurira, who has played everyone's favorite katana-wielding badass Michonne since season three, had signed a deal to appear in the 10th season in a "limited capacity." Gurira confirmed the news during a Comic-Con panel on July 19, saying "I can confirm this is the last season I'll be on this amazing TV show as Michonne," and calling the role "one of the purest joys in my life."
"I am very very thankful for the experience I've had in ways that I can't even express right now," Gurira continued, according to EW. "My heart does not leave. . . it doesn't ever end, the connection between us never ends. It was a very difficult decision. It was about my calling and other things I feel called to. . . as a creator of work. All I'm filled with is a lot of pain about leaving and a lot of gratitude to all of you. I love you guys." Her comments were reportedly met with a standing ovation from the crowd.
Considering Michonne is still a central character in the show's current narrative, Gurira's departure will be a heavy blow to the series. The show has already seen the exit of two major characters, whose graphic novel counterparts are still alive: Andrew Lincoln, who played Sheriff Rick Grimes, left at the beginning of season nine, and Chandler Riggs's Carl Grimes departed in season eight.
Though fans will have to say goodbye to Michonne as part of the TV series, the Black Panther actress may join Lincoln in any of the three Walking Dead movies that AMC is planning. After all, Michonne is a mother of two and a badass fighter. We can't imagine her having any kind of happy ending that doesn't involve reuniting Rick with their children.
Source: Read Full Article