Dakota Fanning Says She's Not Playing An Ethiopian Woman In An Upcoming Film
Dakota Fanning was criticised for allegedly playing an Ethiopian Muslim woman in an upcoming film titled Sweetness In The Belly.
Deadline Hollywood shared a short clip from the film and a tweet to the article led to people dragging the actor.
The film, based on a book written by Camilla Gibb, is about an orphaned British child in Ethiopia who grows up to become a Muslim nurse.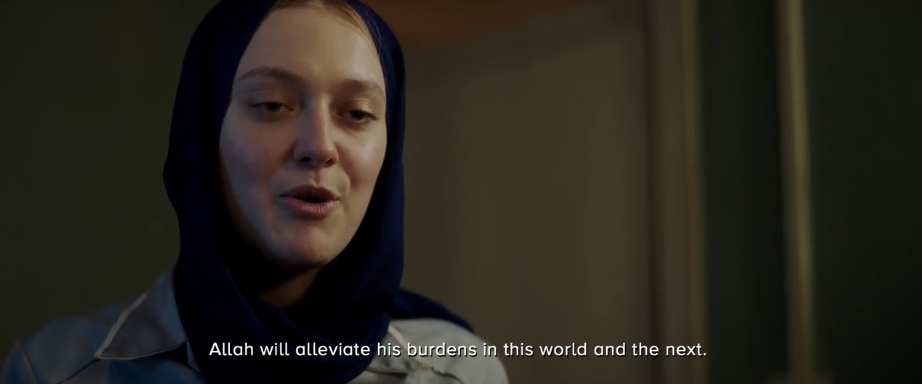 The Amazon description for the book reads:
"In Thatcher's London, Lilly, a white Muslim nurse, struggles in a state of invisible exile. As Ethiopian refugees gradually fill the flats of the housing estate where she lives, Lilly tentatively begins to share with them her longing for the home she herself once had in Africa and her heartbreaking search for her missing lover.
Back in Haile Selassie's Ethiopia, the young Lilly, born in the 1950s to British parents, now orphaned and full of religious conviction, finds herself living in the city of Harar. She is drawn to the idealistic young doctor, Aziz, himself an outsider in the community. But then convulsions of a new revolutionary order separate them, sending Lilly to an England she has never seen, while Aziz disappears."
Initially, people were very confused about the whole thing.
And people were wondering if this was a Scarlett Johansson situation.
However, some people noticed there was a bit more to it than how it first appeared.
And some people saw the humour in it all.
Dakota Fanning later went on Instagram to explain that she is not, in fact, playing an Ethiopian woman — but rather a character called Lily who got separated from her British parents in the civil war.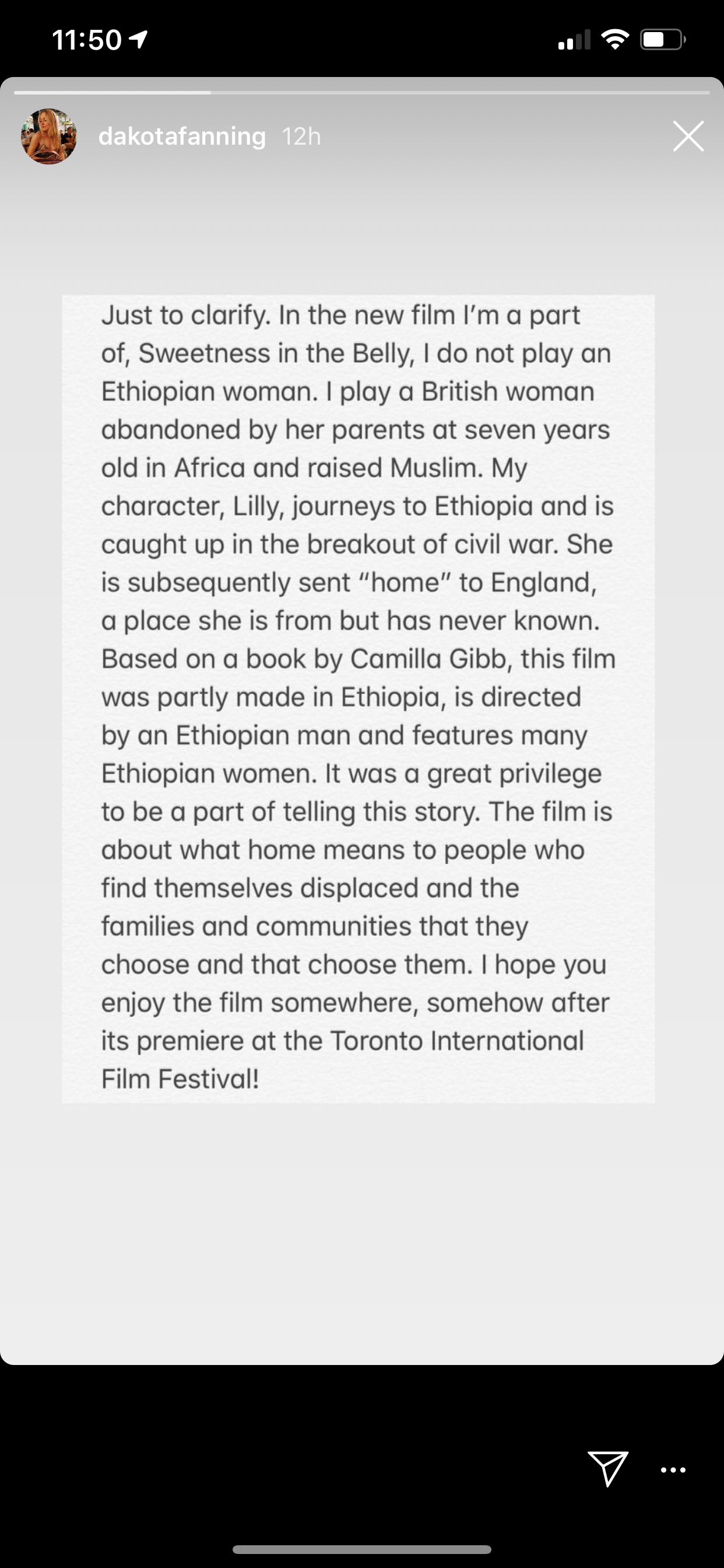 Ikran is a reporter for BuzzFeed News and is based in London.
Contact Ikran Dahir at [email protected]
Got a confidential tip? Submit it here.
Source: Read Full Article