Alain Silberstein Creates Triptych Collection For Louis Erard
French designer Alain Silberstein has created a Triptych of watches bearing his signature use of bold shapes and primary colors for a collaboration with Swiss brand Louis Erard.
The triptych, which uses a single 40mm round watch case set inside a brancard frame using Grade 2 and Grade 5 titanium with a mix of polished and microblasted finishes, has been entirely designed by Silberstein and includes a unique day-date, a second take on Silberstein's regulator design and an all-new monopusher chronograph.
La Semaine features a standard date window, but represents the days of the week with stylized smileys rather than words, which the wearer can set depending on their mood.
As the name might suggest, Le Régulateur II is Silberstein's second take on Louis Erard's Regulator (which separates hours, minutes and seconds) model, the first version selling out quickly in 2019.
Le Chrono Monopoussoir features centrally mounted hour, minute and chronograph second hands with a 30-minute chronograph counter at the 12 o'clock. Silberstein also uses the Triptych to debut a new hour hand design, a red circle with a triangle pointer.
"A watch is a search for harmony," says Alain Silberstein. "Just like a choir or philharmonic orchestra, where you rehearse until you find that certain something, the crystallisation. These watches are made to awake the inner child within all of us, and my work is only really finished when they make someone smile. Without carte blanche from Louis Erard, it would have been impossible to succeed in this goal."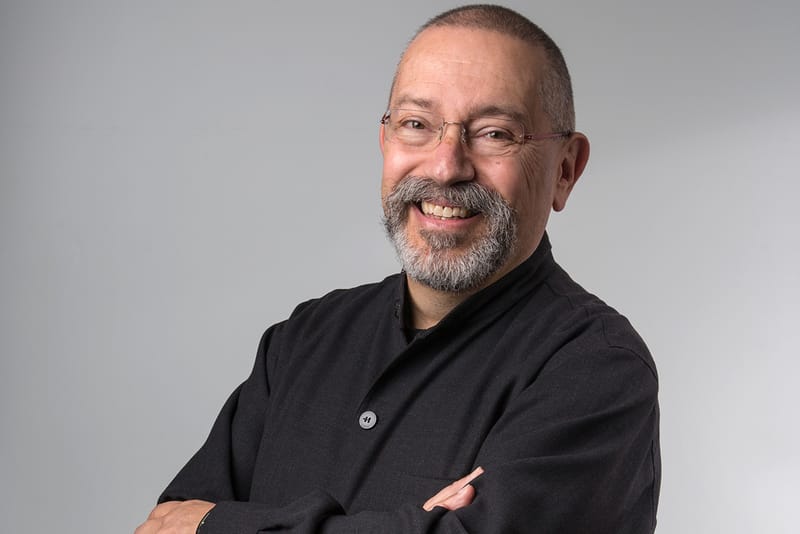 Silberstein founded his own watch brand in 1987, his outlandish (alligator-wrapped watch cases anyone?), sometimes child-like designs belying the serious watchmaking going on under the hood of watches including chronographs, tourbillons and perpetual calendars. But when his business went under in the first decade of the 21st Century, it left an obvious void and suggested his style had been ahead of its time. Since then, demand for Silbertstein's signature style has seen him become increasingly in-demand for collaborations by the likes of MB&F, Romain Jerome and clockmaker, UTINAM.
The La Semaine, Le Régulateur II, and Le Chrono Monopoussoir have been produced in runs of 178 pieces each, with 78 of each reserved for a three-watch collector's set priced CHF 11,111 ($12,395 USD), leaving 100 examples of each watch to buy individually, with prices starting at CHF 3,500 ($3,900 USD). Each watch is water resistant to 100 meters and comes secured on a nylon strap.
Each collector's set will be sold with its own NFT artwork signed by the artist, signalling the authenticity of the piece and listing its technical specifications. Each NFT can be further personalised with a private message.
Louis Erard has been pushing a drop culture strategy in recent months to raise its brand profile as well as its preowned values, following up the first Alain Silberstein Regulator with a series of limited editions and collaborations. The new direction seems to be working, with examples of its Vianney Halter and Alain Silberstein Regulators flipping at Phillips recently for several times their retail value.
In other watch news, Roll-Royce uses pair of personalised Bovet tourbillons as dash clocks for its $28m USD Boat Tail.
Source: Read Full Article