Why Longtime Britney Spears Fans Are Demanding to #FreeBritney
For nearly half of Britney Spears's decades-long career as a world-renowned pop star, the "Womanizer" singer hasn't held full control of her life.
Britney has been under a conservatorship helmed by her father, Jamie Spears, since the singer's infamous breakdown 12 years ago, which resulted in hospitalization and rehab. Though the stigma surrounding Spears's mental health battles has followed the singer since 2007, her career never faltered. Marking an official comeback with her 2008 album, Circus, Britney continued to release albums, tour, star in a years-long Las Vegas residency, and launch business ventures including her lucrative perfume and namesake lingerie lines.
Despite multiple comebacks, however, Britney's longtime fans have vocalized their dissatisfaction in seeing the pop star continue to be under a conservatorship at 38 years old. Wholeheartedly convinced that the singer herself also wants to be free from the legal binding, fans launched the #FreeBritney movement, utilizing social media to bring awareness to the discrepancies surrounding the conservatorship.
Below, we break down how Britney's conservatorship came to be, why fans want to see Britney "free," and whether or not the singer wants full control of her life back.
What is a conservatorship?
A conservatorship, according to the California Courts official website, is where a judge appoints an individual or organization to care for another adult who is deemed unfit to care for themselves or to manage their own finances. For Britney's case, Britney is considered the "conservatee" and her father, Jamie, the "conservator."
For the last 12 years, the details of Britney's conservatorship have been private, but the singer recently filed documents via her lawyer that request parts of her conservatorship be open to the public, according to TMZ.
She also shared that she supports her fans speaking out on her behalf. "[Britney] welcomes and appreciates the informed support of her many fans," read a statement, per Britney's lawyer, proving that the #FreeBritney movement is not the social media hoax her father described it as.
Why was Britney's conservatorship put into place?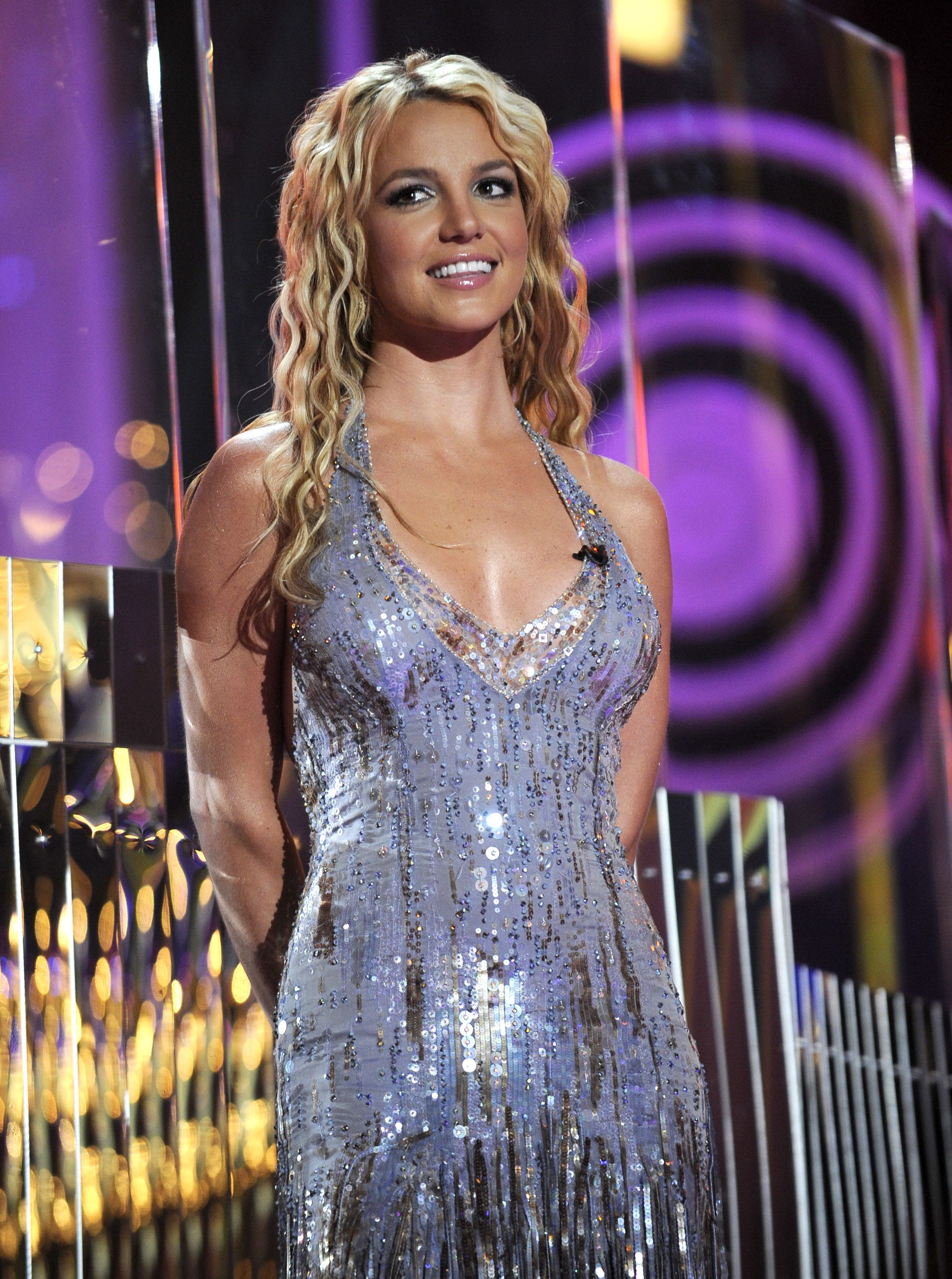 Britney was put under conservatorship following her very public breakdown in 2008. Following a year of seemingly erratic behavior—such as shaving her head and attacking a paparazzo's car with an umbrella—the singer was put under a "5150 hold" in a psychiatric hospital for a mental health evaluation.
At the time, Jamie petitioned courts for an emergency "temporary" conservatorship, alluding to the fact that his daughter was unable to properly care and manage herself amid her mental health struggles.
From there, Jamie was given the legal right to oversee and make decisions regarding Britney's finances, health, business deals, and personal life which he managed up until 2019.
Why are fans concerned about Britney's well-being?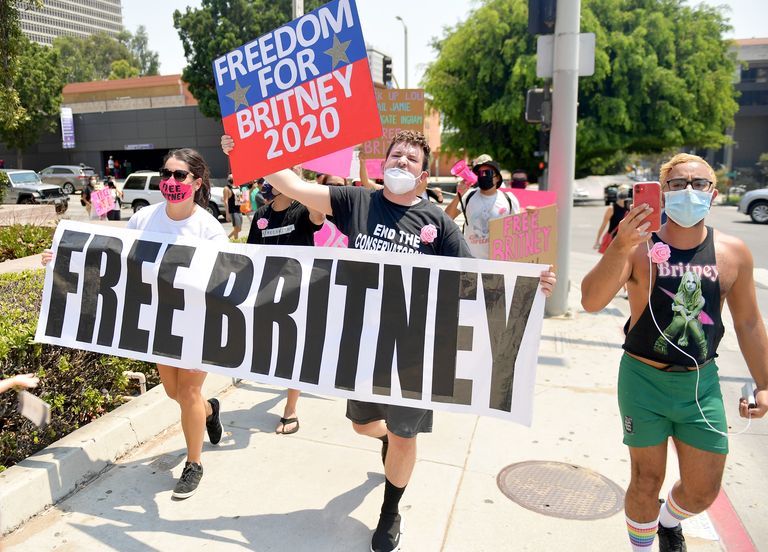 Britney fans have long been wary of the conservatorship terms and have often questioned whether it was in Britney's best interest. Recently, the #FreeBritney movement made a resurgence because of an episode of the Britney's Gram podcast, during which an anonymous lawyer, formerly part of the firm that oversees Britney's conservatorship, expressed concerns over Britney's camp and her father running the pop star's life.
FreeBritney.net, launched in 2009, penned an overarching statement on why they believe Britney does not need a conservatorship this far into her life and career.
"During the twelve years of Spears' conservatorship she has repeatedly toured the world, released multiple albums, and worked on a variety of television shows," the site pointed out. "Her conservators decide whether or not she works, as she cannot enter into contracts for herself because she is legally not her own person. Britney Spears needs permission from her conservators to leave her house or spend any of her own money."
Fans have also gone out to the streets and protested on Britney's behalf, demanding an end to her conservatorship.
Source: Read Full Article