What You Dont Know About Emily Alyn Lind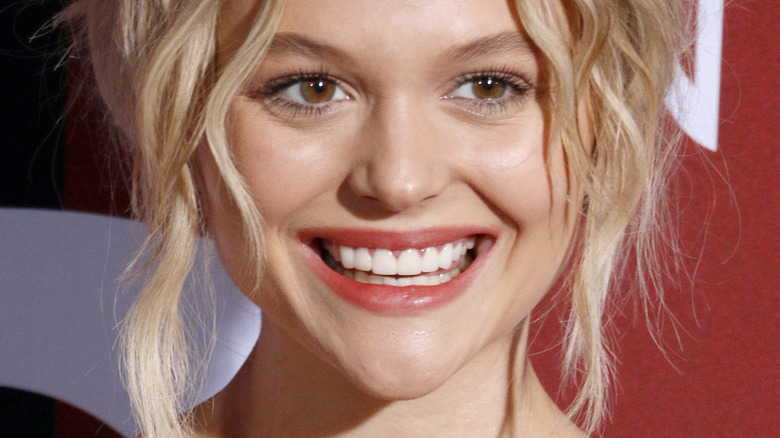 It's time to return to the Upper East Side as the "Gossip Girl" reboot premieres on HBO Max July 8. The new series will follow a brand new cast of New York City prep school kids. The first protagonist announced for the reboot was actor Emily Alyn Lind who, according to L'Officiel, will be playing a very similar character to the beloved Blair Waldorf. Lind's character — Audrey Hope — will be "beginning to wonder what more could be out there," according to Deadline, after having been in a "long-term relationship."
This isn't Lind's first rodeo either. The 19-year-old actor got an early start in television and movies. You might even recognize her from "Revenge," "Code Black," or "The Secret Life of Bees," per Harper's Bazaar. She's also the daughter of actor Barbara Alyn Woods and producer John Lind, so she was quite literally born for Hollywood and she's about to make an even bigger splash with the highly anticipated "Gossip Girl" series. But before deep diving into the world of the Upper East Siders, there are a few other things you'll want to know about Emily Alyn Lind.
Emily Alyn Lind also has a blossoming music career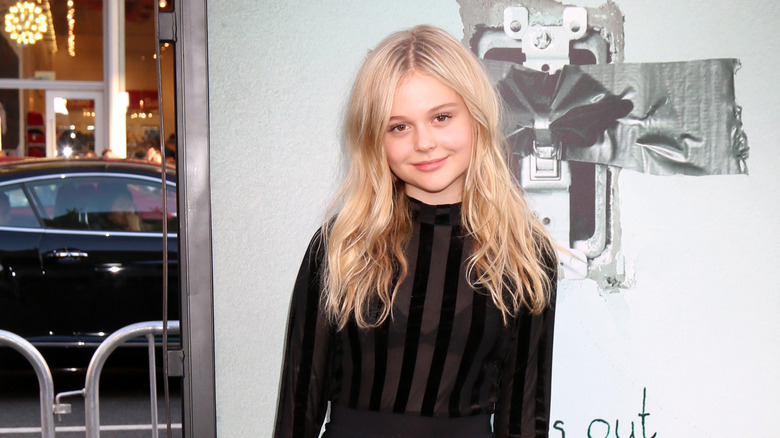 She's not just an actor. Emily Alyn Lind is also a singer who released her debut single "Castles" in 2019, according to Forbes. The singer and songwriter said that she chose "Castles" as her first record, because "it's not just a sonic experience, it's also very visual." In fact, her goal was to "create little worlds that anyone can escape to."
When "Castles" was released, Lind talked about wanting to release an album as well. However, she hasn't released one just yet. Between shooting the "Gossip Girl" reboot and Netflix's "The Babysitter: Killer Queen," it makes sense that Lind just doesn't have the time to work on a full album (via IMDb). However, when talking about potentially releasing a full album, Lind had said that at the moment she was "collecting the songs that feel the most genuine and real." 
As far as where her priorities lie between television and music, Lind also said that she believes "there is time and space for whatever we set our minds to." Fans of the OG "Gossip Girl" may remember there was another cast member who struggled to balance a music career while appearing on the show — Taylor Momsen. According to Elle, Momsen even said that the producers of the show were supportive of her transition into music allowing her character to be written off the show so she could tour.
Lind has two sisters who are also working actors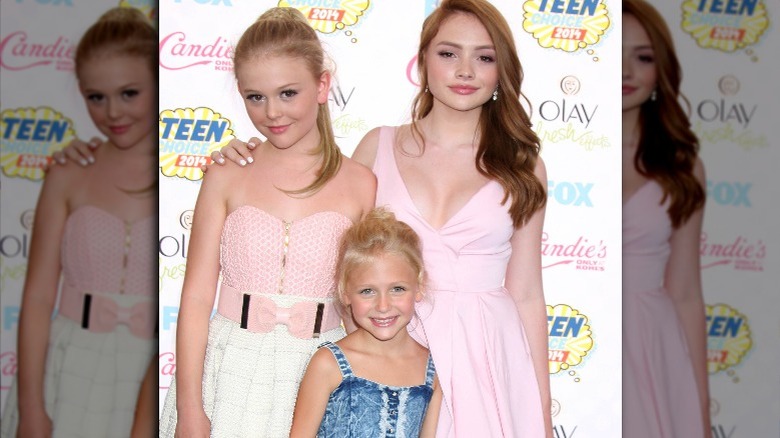 In 2008, Emily Alyn Lind made her feature film debut in the movie "The Secret Life of Bees." In the film, she plays the younger version of Dakota Fanning, according to Elle. Similar to Fanning, Lind also has sisters who are actors as well. Emily's older sister Natalie Alyn Lind can currently be seen in ABC's "The Big Sky," per Deadline, while her younger sister, Alyvia Alyn Lind, was most recently on "Young and the Restless" as Faith Newman, but left in April 2021 to work on the television series "Chucky" (via TV Shows Ace). 
When talking about their talented family, Natalie even said, "We were born into it" (via Glamour). Their parents even met on set of the show "Honey, I Shrunk The Kid." Not only does it help to have the acting genes, but Natalie also said that it's nice to have a family who can relate to the struggles of being a working actor. She said that she'll "turn to [her] sisters or [her] mom or [her] dad because [they] have the pleasure of being able to relate on the same subjects." If you weren't too familiar with the Alyn Lind family before, with the way they're taking over Hollywood, it seems you will be very soon. 
She 'wanted to be Bob Dylan' when she grew up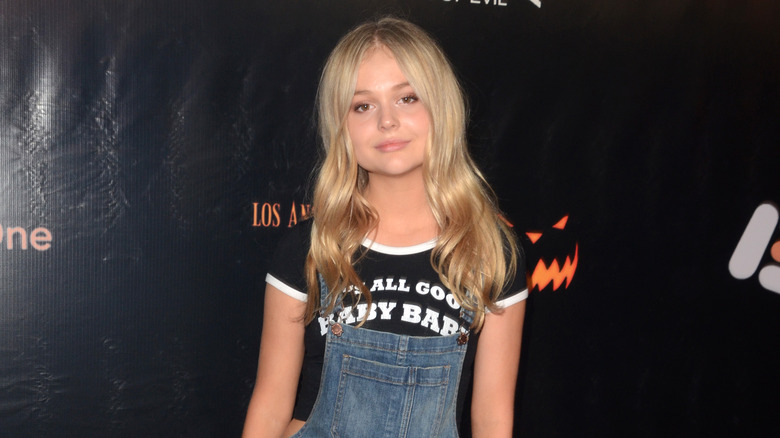 As you know Emily Alyn Lind is a musician now, but her dreams of making music have been a long time coming. According to i-D magazine, the multi-hyphenated artist actually said she "wanted to be Bob Dylan" when she was younger. In fact, she was a fan of folk music at a very young age and that has inspired her to create what she calls "sad boy music for the soul." 
She even worked on some of that "sad boy music" during the pandemic. The "Gossip Girl" reboot was actually originally supposed to premiere in the fall of 2020, but due to COVID-19, production was pushed back. According to Glamour, the new show didn't even start shooting until October 2020. Despite not being able to act, Lind was still able to pursue her creative outlets by making music in her bedroom. However, she did say that when it comes to music "that feels much less of my profession, and more just me doing something for myself and hoping others also enjoy it." 
She celebrated her 19th birthday with her Gossip Girl cast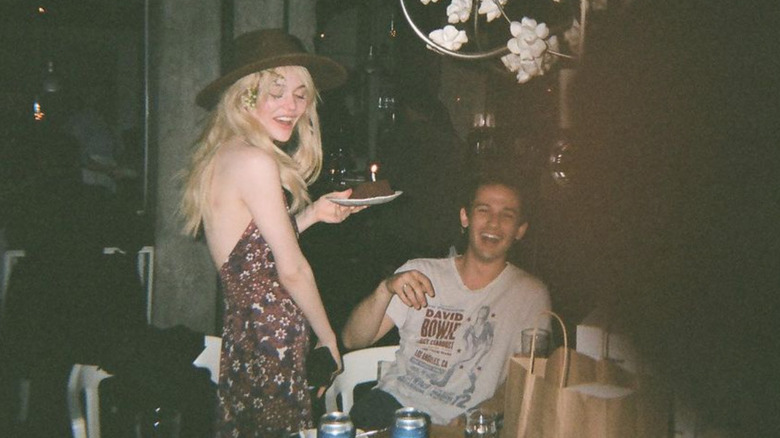 It seems Emily Alyn Lind and the rest of her "Gossip Girl" reboot cast are pretty close. They even helped her celebrate her 19th birthday, according to Instagram. Pictures shared to the social media platform show Lind out for a fun night with Thomas Doherty, Evan Mock, Eli Brown, and others. The photos were also snapped by Whitney Peak, who plays Zoya Lott in the upcoming series. Lind even captioned the photos with "luckiest birthday b**** in the world!"
Last year, Lind celebrated her 18th birthday in lockdown, according to i-D. Even though she had to downsize the celebration, Lind reportedly had her best birthday yet. She even shared some photos of herself dressed up in a pantsuit for the occasion (via Instagram). While the pictures are just of Lind and don't feature a wild night out with her friends, the actor captioned them, "thank u for birthday wishes, happy to be here!"
Lind matched Blake Lively's look at the Gossip Girl premiere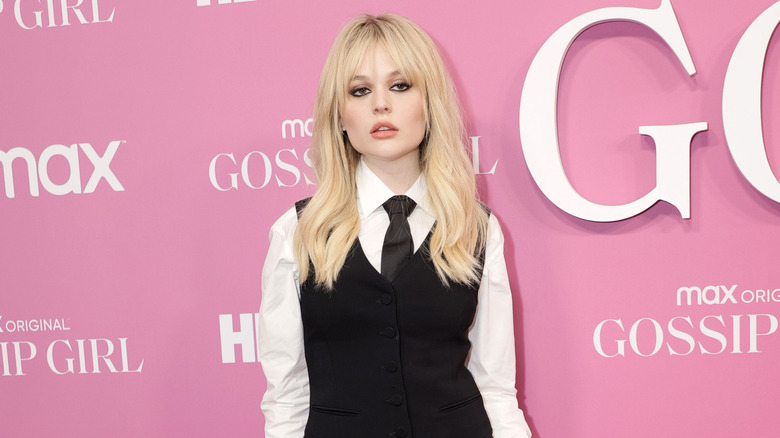 While Emily Alyn Lind's character, Audrey, in the "Gossip Girl" reboot is rumored to be more of a Blair Waldorf than a Serena van der Woodsen, per W Magazine, Lind took some inspiration from Blake Lively at the premiere. According to PopSugar, the "Doctor Sleep" actor arrived at the New York City premiere for the new HBO Max series in a Gucci pantsuit. The look was very similar to what Lively wore to the premiere of the original "Gossip Girl" series back in 2007.
Not only was the pantsuit choice similar, but the way Lind styled the look was also similar to Lively with a chunky ring on her right hand. Lind may not have confirmed if the look was actually an homage to Lively's or not, but there's no denying the two are the same. Lind also posted some snaps of herself on the pink carpet to her Instagram with the caption, "@gossipgirl premiere in my dream custom menswear suit thank you @gucci."
Source: Read Full Article