TJ Holmes GMA3 replacement DeMarco Morgan delights fans with new photo
DeMarco Morgan delighted fans on Monday as he posed up a storm on social media ahead of appearing on Good Morning America.
The TV anchor, 44, shared the bright-eyed update on his Instagram account which saw him beam in a slick grey chequered jacket from his dressing room. He matched his grey blazer with a crisp white shirt and navy blue tie adorned with white polka dots.
WATCH: Amy Robach's GMA3 sparks reaction after bold fashion statement
Captioning the photo, he penned: "N E W – Y O R K. Dressing Room 9. Here's to another dope week ahead. #Grateful #NYC #Style #Gentleman #TuneIn #GMA #GMA3."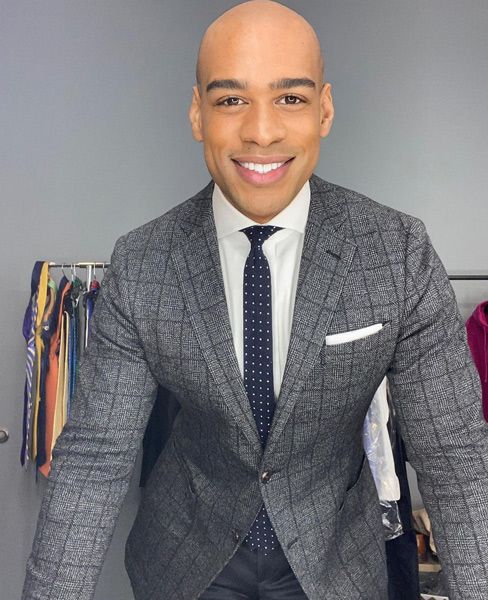 DeMarco looked incredible
The fabulous photo sparked a slew of messages from his friends and fans who took to the comments section to reply to the ABC star.
"Keep shining friend!" ABC's Mireya Villarreal penned. One fan wrote: "Love that blazer! You're killing it on GMA3," alongside a raised hands emoji.
TRENDING NOW: King Charles and Queen Consort Camilla visit Princess Anne's wedding venue
A second added: "Keep up the amazing work my brother." A third penned: "That smile, the lighting and that suit," alongside three flame emojis.
The TV star has been filling in for TJ Holmes alongside Rhiannon Ally after TJ and fellow anchor Amy Robach confirmed their relationship which started out as an affair last year. A decision has not been made yet as to whether TJ and Amy will return to their regular spot.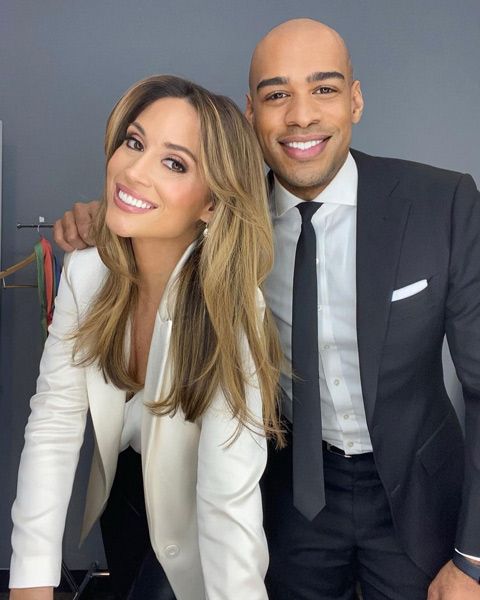 Rhiannon and DeMarco have taken fans by storm since appearing on GMA3
TJ and Amy, who started hosting the show together in 2020, were initially replaced by Stephanie Ramos and Gio Benitez, who joined Dr. Jennifer Ashton.
As for newcomers to the station DeMarco and Rhiannon, it's safe to say that viewers are enjoying the anchor mixup and have heaped praise on the pair since they joined the show.
POPULAR: GMA's Amy Robach's husband's relationship status revealed after T.J. Holmes affair
MORE: Amy Robach's social media presence is still there after all following affair and hiatus – details
On a photo they shared over the weekend of the pair posing backstage fans flocked to the comments section to share their feedback.
One person replied writing: "You guys are great. Hope you can stay on GMA3." A second agreed writing: "Love you guys on GMA3!!! I hope they keep you @rhiannonally!!!!" A third penned: " We want you both forever! Such fun."
Source: Read Full Article