This Video of Princess Charlotte's First Day of School Is Truly the Cutest Thing Ever
Princess Charlotte got dropped off for her first day of school today and it was so! damn! cute! In a video posted by Kensington Palace, Charlotte can be seeing walking to school with her parents Kate Middleton and Prince William—as well as her older brother Prince George. The best part is clearly their matching school uniforms, but also Charlotte was such a pro—shaking hands with some fancy lady who I assume is the school's headmistress, smiling at the cameras, and flipping around her ponytail. Here's the video:
Princess Charlotte arrives for her first day of school at Thomas's Battersea, joining her older brother Prince George. ✏️📚🏫 pic.twitter.com/8l63WEjzcw
And yes there are many, many photos: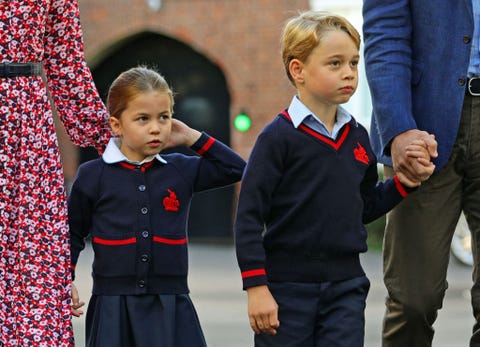 Charlotte and George are attending St Thomas's Battersea, where they go by ~different~ names. Meaning that instead of being known as Prince George and Princess Charlotte, they're known as Charlotte and George Cambridge (as in, the Duke and Duchess of Cambridge).
While this is Charlotte's first year, George is an old pro at school and will definitely have his sister's back in these first days. Royal biographer Penny Junor tells Hello (via the Daily Mail), "Prince George is a very protective and lovely older brother. I'm sure he'll look after his little sister and take great pride in showing her the ropes."
It's honestly too early for this much cuteness.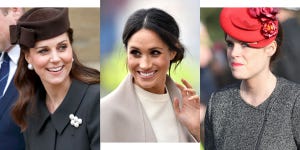 Source: Read Full Article