This Is How Far Tiffany Trump Actually Got In School
Tiffany Trump lived a life that was very different compared to how her half-siblings Ivanka Trump, Eric Trump, and Donald Trump, Jr. lived on the East Coast. Tiffany grew up in California, and while she did maintain ties with the rest of the Trump family in New York City, she was closer to her mother Marla Maples while growing up than anyone else.
In an interview with "The Oprah Winfrey Show" in 2011, Tiffany gave fans a little glimpse into her life and her ambitions at the time. "My brothers and sisters, they've all achieved so much and have had so much success in their lives. I'm 17, and I'm growing and learning and I have a strong head on my shoulders," she said. Tiffany also hinted that she wanted to be a pop star, but as a high-school teen, her priority was school and getting into a good college. "I've always been rounded, people would think not because of who I am but I've always been raised with a sense of morals," she explained.
While Tiffany might not get the same attention that her older siblings get, it sounds like she's always had the same ambitions they did even back then. That's why a lot of people can't help but wonder just how far Tiffany got in school. Keep reading below for the answer.
Tiffany Trump 'maintained a very low-profile' on campus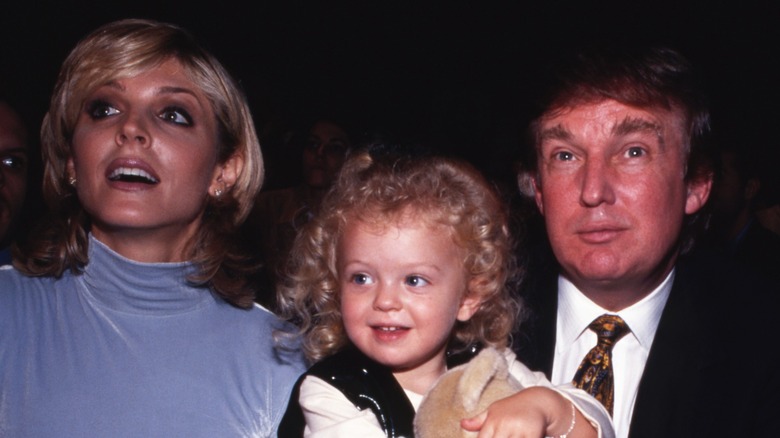 Tiffany Trump is definitely not the same teen she was back in 2011 when she was doing her homework on her bed in the comfortable home she shared with her mother, Marla Maples. She's managed to prove to the world that she's more than just a last name in the celebrity world as she graduated from Georgetown Law School in 2020. 
Because of the pandemic, Tiffany took part in a virtual commencement ceremony along with the rest of her class, according to People. Prior to her graduation, Tiffany also got a job with Professor Shon Hopwood as a research assistant, as detailed in Vanity Fair. Apparently, Tiffany was treated just like any of the other students on campus. One source told CNN that when it came to her classmates on campus, "Most of the students just ignored her," adding that she had a very normal college experience. "The only difference is that her agents always attended classes with her, but she maintained a very low-profile."
But it's what her father Donald Trump had to say about her graduation that really turned heads at the time. Keep scrolling below to find out.
Tiffany Trump's possible job security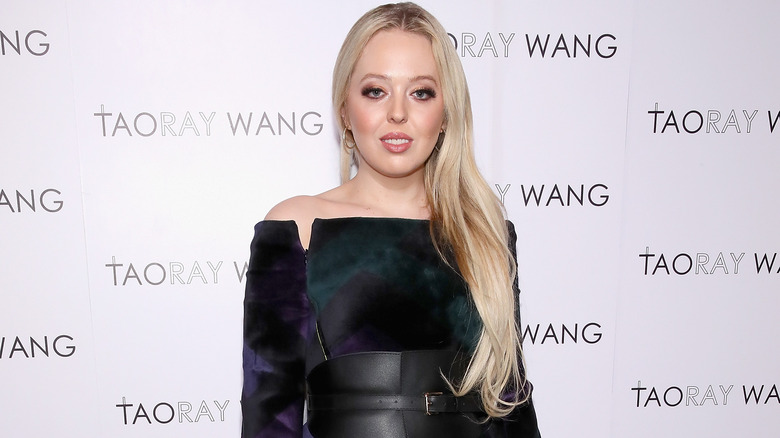 Tiffany Trump's mother, Marla Maples, didn't hold back her pride over her daughter's accomplishments. Sharing a throwback photo from Tiffany's first day of kindergarten, Maples wrote on Instagram, "I love you my girl and so proud of your commitment to your education and I thank God for the deep wisdom you possess beyond… I just wish I could still drive you to school, like all those beautiful years in Cali, saying prayers together on the way."
But it's her father's tweet — and his choice of words — that got the most attention. At the time, former President Donald Trump took to his Twitter account to congratulate his daughter Tiffany on her graduation from law school. According to CNN, Donald had invited his daughter to the White House at the time in order to congratulate her in person. But before that he took to his now-defunct Twitter account to write, "Great student, great school. Just what I need is a lawyer in the family. Proud of you, Tiff!"
Well, at least Tiffany can always count on job security, right?
Source: Read Full Article