The Most Bizarre Things About White Boy Rick
When the former teenage drug kingpin of Detroit dubbed by the press "White Boy Rick" was released from prison in 2020, after decades behind bars, something else was jarred loose. The child born Richard Wershe Jr., who was busted at age 17 and became a grandfather six times over while behind bars, was free of his obligation to grovel for parole boards. Finally, he could truly tell his side of the story.
In 1984, Rick allegedly became the youngest paid informant in FBI history. He was only 14 years old. Rick infiltrated a nefarious web of drug dealers, politicians, and dirty cops — and even sent some of them to prison. But when he was stopped for a fairly routine narcotics violation in 1987, he was locked away by the same system he was tasked to take down. That's when Wershe set another record. In his unimaginable 32 years behind bars, he became the longest-serving juvenile non-violent offender in Michigan state history, according to Daily Mail.
Rick's life today, as ever, is a desperate fight against the system he says exploited him, betrayed him, and then tossed away the key. And in the reckoning, he's revealing a twisted and bizarre true-crime story that — if his allegations are true — is the most shocking tale of the United States federal government exploiting a child for the deadly work of undercover law enforcement in American history.
White Boy Rick was planted into a gang by the FBI at age 14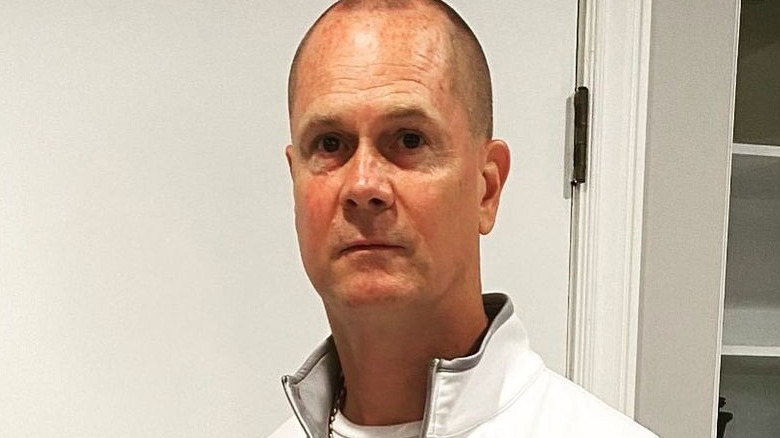 14 is too young to vote or drink booze or buy cigarettes or even drive a car. But it wasn't too young to become an undercover drug snitch, apparently.
White Boy Rick was allegedly first embroiled in his role as a teen crime-fighter by his father Richard Wershe Sr. — a man described by Daily Mail as a "notorious street hustler and con-artist." Richard Sr. was a local gun store owner in Detroit with "acquaintance[s]" in the FBI, according to CNN. Big Rick wanted his daughter's drug-dealing boyfriend busted but the Feds wouldn't help unless he could offer them something in return. What he allegedly offered was his son.
Richard Sr. says he was also motivated by the cash. "I took the money. I wasn't doing all that well at the time. And I thought it was the right thing –- keep some drug dealers off the street and get paid for it." It soon became clear, however, the good information was coming from Rick Jr. Wershe Jr. soon met FBI agents at a local fast-food restaurant and quickly identified images of major traffickers. Then, one day, as 14-year-old Rick walked home from school, Feds pulled up, saying simply, "get in," alleges Wershe Jr. Rick says he was asked by local police working an internal affairs investigation to "engage in extremely … dangerous criminal drug-related activity." Soon, the legend of "White Boy Rick" would be born.
White Boy Rick hates his own nickname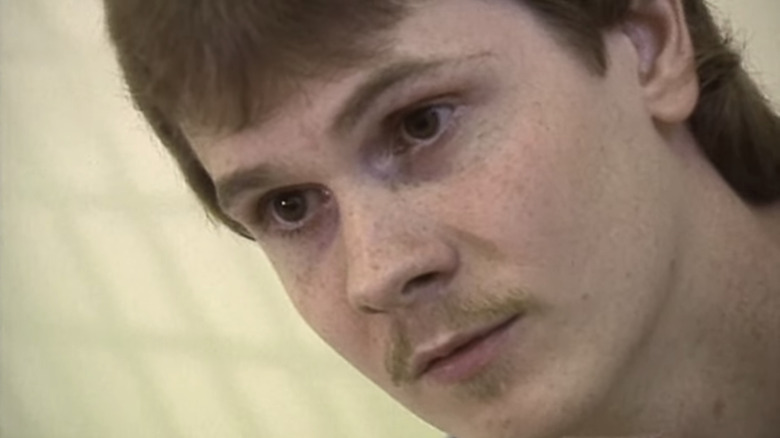 White Boy Rick would rather you just call him Richard, or Rick, or probably even Dick. The legend of the teenage shot-caller lording over the Detroit underworld is a myth, according to the man himself — and his remaining FBI allies. Rick claims in his lawsuit the "white boy" moniker was a ploy to help him infiltrate Motor City's corrupt alliance of dirty cops and drug traffickers, according to CNN. Once the media caught hold, the name just stuck.
"Wershe had no henchmen, no territory. Tales of him being a ruthless kingpin are overblown," concludes CNN, summarizing testimony from prominent figures on both sides of the city's drug war of the era featured in the documentary, "White Boy." Former FBI agent Gregg Schwarz concurred: "I'm sorry to tell you that the legend of White Boy Rick is just not true." Schwarz earlier admitted to a parole board that Wershe had indeed worked undercover for the bureau.
"I don't want my legacy to be 'White Boy Rick,'" Wershe said in 2020, per ABC's XYZ Detroit. Yet, Detroit has embraced its wayward son. He's become a cult hero of sorts. "I have been made to feel welcome and accepted. I wasn't sure it would be that way. But a lot of people seem to feel … I had a rough deal. I go to pay for a meal, and someone recognizes me as 'White Boy Rick,' and they say, 'I got this,'" Wershe told the Daily Mail.
White Boy Rick was shot and the FBI sent him back undercover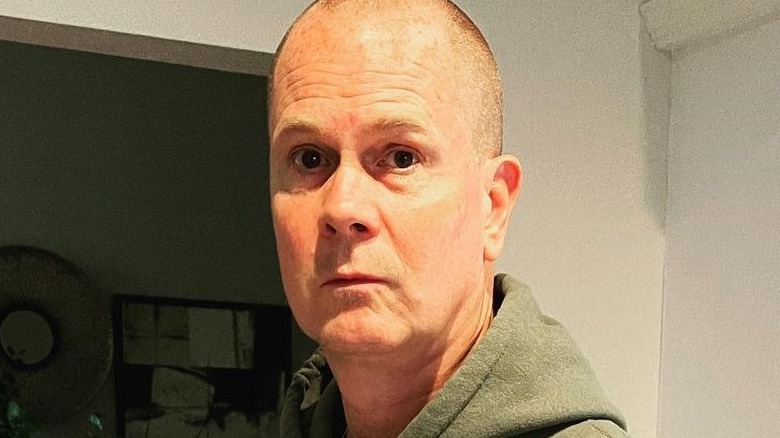 In 1984, 15-year-old White Boy Rick was making inroads infiltrating the notorious Curry Brothers drug ring in Detroit. By that time Wershe was "wearing a mink coat and running with Johnny Curry," the gang's ringleader, writes Daily Mail. However, a series of FBI raids had the crooks convinced there was a rat. They were correct.
The official record claims what happened next was an accident, according to Click On Detroit. Unofficially, Wershe was summoned to Johnny "Slim" Walker's house in Detroit. It was there an "associate" abruptly shot Rick in the stomach, with a .357 magnum. "No words were said," Rick told CNN. "All I remember is waking up at the bottom of the stairs in this agonizing pain, and I was 15 years old. I thought I was going to die."
In a lucky twist, the shooter's girlfriend arrived and called paramedics. Wershe was quickly loaded into a car — he thinks to be carted away and finished off — but just then an ambulance blocked in the vehicle. "Thank God his girlfriend showed up. Thank God she called 911, or I wouldn't be talking to you today," Wershe recalls. But shockingly, Wershe claims his FBI handlers used the shooting to boost his street credibility. Within six months he was back spying on Motor City's drug game. "If that's not child endangerment of the highest level, I don't know what you call it," Wershe told CNN.
White Boy Rick hooked up with a drug kingpin's wife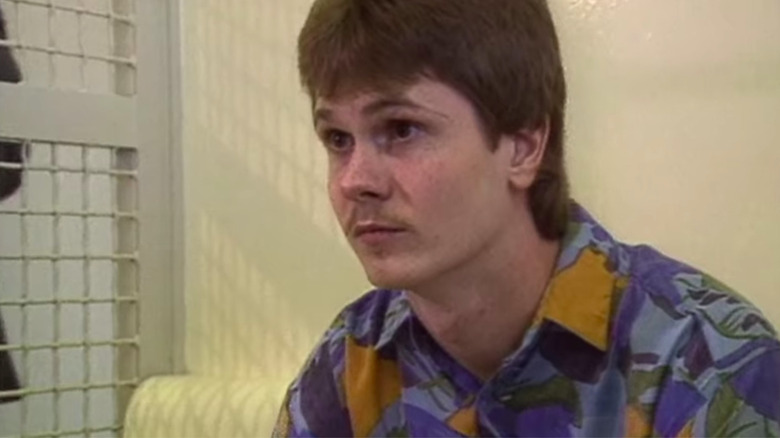 Probably no anecdote from White Boy Rick's unfathomable teen years is more illustrative of the danger and corruption Wershe was navigating than his affair with the wife of the same crime boss who gave him his start.
From the beginning, Rick infiltrated Detroit drug chieftain Johnny Curry's organization via his friendship with Curry's little brother, Ruddell "Boo" Curry. "My brother let him come around and we started hanging around together," Johnny Curry told WDIV in 2018. "I felt like he was cool. It was alright with me, so I didn't have any problem with it at all." Curry says he simply didn't expect 14-year-old Rick was an FBI informant because he was so young.
The most public face of the connection between Detroit's drug trade and local government was Johnny Curry's marriage to Cathy Volsan, the niece of the then-allegedly corrupt city mayor, Coleman A. Young. These ties are what got the FBI interested in Curry's organization, then Rick, in the first place. But in 1987, when Curry went down for a 14-year prison bit, 17-year-old Rick began an affair with the drug lord's wife, according to Deadline Detroit. Curry was released in 1999, long before Rick, and shockingly, despite Rick's role in both sending him to prison and then hooking up with his girl, he isn't holding a grudge. "I've got nothing against him," Curry claimed to Detroit's WDIV.
The FBI betrayed White Boy Rick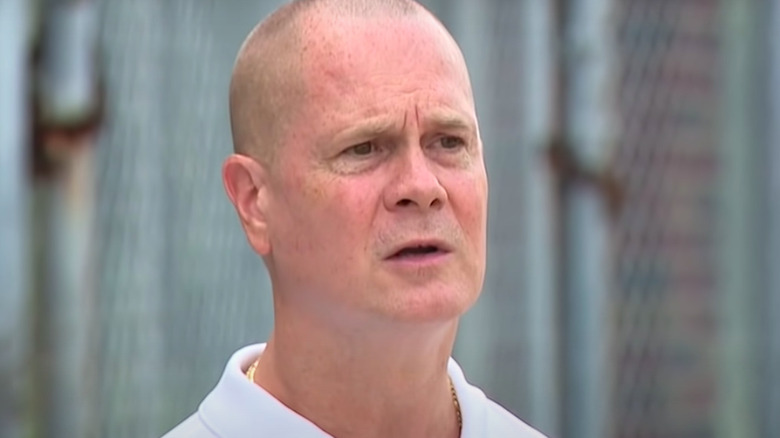 Despite patching up their teen informant and sending him back into the field after he took a bullet in 1984, White Boy Rick's federal and local handlers abruptly vanished in 1986. Suddenly, Rick alleges he was left to the tender mercies of the same corrupt system he'd been tasked with uncovering. Wersehe's lawsuit claims the FBI "just stopped calling." He was arrested just over a year later.
Wershe's suit also says the judge at his trial was duped by the legend of this "white boy" informant, decrying Rick as "worse than a mass murderer," recounts Daily Mail. However, those who knew the streets say this was bunk. Drug lord Johnny Curry, whom Rick had befriended, said the teen imposter was small-time at best. "On a scale of one to 10, I would say White Boy Rick was about a two. He was nowhere near me," Curry claimed in the documentary "650 Lifer: The Legend of White Boy Rick" (via Daily Mail). "I did way more than he could possibly have ever done to get that kind of sentence."
After his arrest, Rick's father Richard Wershe Sr. tried to intervene but even Sr.'s former bureau contacts proved to be no help. Rick's one-time FBI handler Herman Groman admits both the bureau and the Justice Department washed their hands of Rick and let him rot in prison. The reason was simple: no one wanted to be blamed for recruiting and exploiting a teenage boy.
White Boy Rick says his arrest was a setup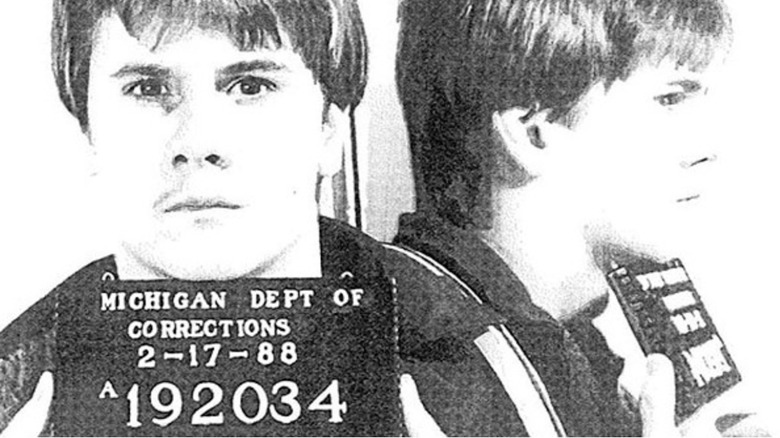 White Boy Rick got greedy. After the FBI dropped him, he used what he'd learned to enrich himself in the drug trade. He doesn't deny that fact. But the details of his downfall, he insinuates, were orchestrated. "I was selling drugs. I had money on me," he told CNN in 2021. "Still to this day, I'm out of prison, and I'll say the same thing: I never touched that f***ing cocaine. I'm adamant about it."
Rick is referring to the drug cache that put him away for 32 years. On May 22, 1987, Wershe was pulled over by Detroit PD while carrying a "knot of drug proceeds" and some $30,000 in cash. Rick knew the FBI no longer had his back but counterintuitively claims he still thought he had some form of police protection. He was dead wrong.
Maybe this confusion accounts for what happened next. Rick and his accomplice bolted from the vehicle but were chased down and caught by officers. In an act of alleged brutality, they were both beaten "badly enough to go to the hospital," recounts CNN. Rick says police then informed him they'd been tipped off to a whopping 18 pounds of cocaine stashed under his neighbor's porch. Under Michigan law at the time, this meant an automatic life sentence — with no chance of parole. "I'll tell you, I sold drugs," Rick admits, while maintaining, "That box [of drugs] is a goddamned lie, pardon my language."
White Boy Rick put dirty cops behind bars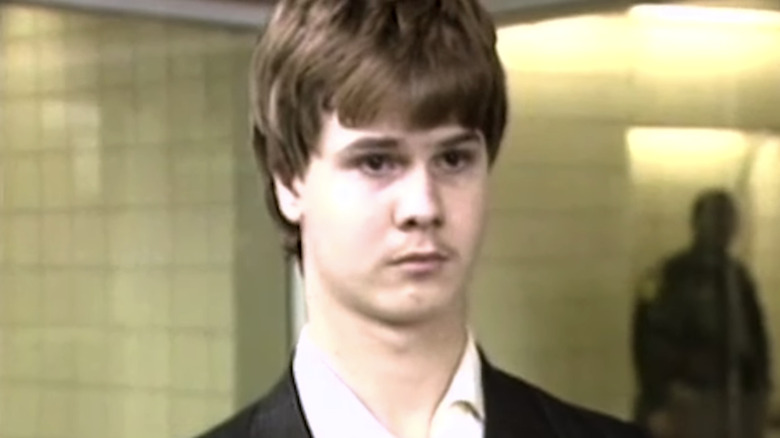 Your average teen cocaine kingpin might balk when the same FBI who abandoned him came knocking with yet another exciting offer to collaborate — for the low, low price of yet another bullet to the stomach? But by 1991, 20-year-old White Boy Rick was locked up, all out of moves, and was once again enticed into cooperating with fast-talking Federal agents.
Rick became the linchpin of "Operation Backbone" described as "one of the biggest sting operations in Detroit public corruption history," per Click On Detroit. The plot played out like this: Rick called up ex-flame, drug dealer Johnny Curry's wife, Cathy Volsan Curry. He vouched for a drug trafficker calling himself "Mike Diaz." Diaz then lured the brother-in-law of the allegedly dirty mayor of Detroit as well as a cop who was also the mayor's bodyguard to a yacht in Miami. There, Diaz offered the men $50,000 cash for putting together a team of crooked cops to protect shipments of cocaine from Miami to Detroit.
All this is captured on video. The men shake hands with Diaz, who was actually FBI agent Mike Castro. In all, twelve corrupt cops would go down in the wildly successful sting. The FBI admits none of this would have been possible without Rick, but, they allegedly welched on their promise to help him secure his release. White Boy Rick, who was by this time more of a white man, languished in prison for another 28 years.
He claims a conspiracy of dirty cops kept him in prison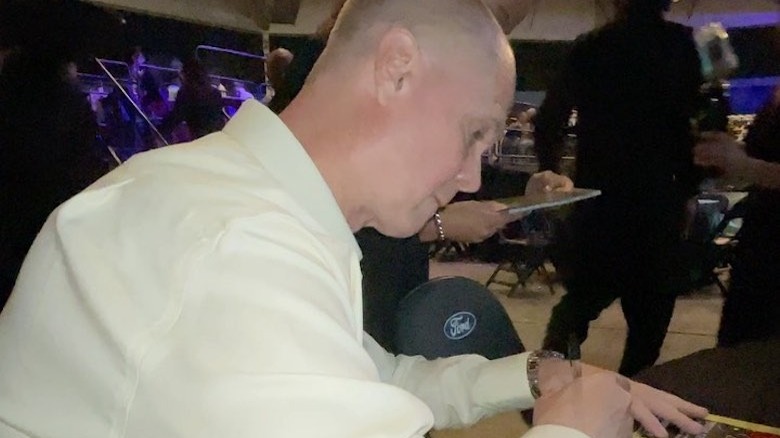 True-crime author Scott Burnstein claims White Boy Rick's lengthy sentence was payback for the teen informant helping the FBI dismantle a ring of dirty cops. In 2020, Burnstein called Wershe's release "way overdue" (via Click On Detroit), and hailed it as, "a great day for truth, a great day for justice, a great day for vindication."
Burnstein, who studied the case extensively and was a consultant for the definitive documentary on Wershe ("White Boy"), believes the same compromised cops within the "Wayne County bureaucracy" which Rick helped dismantle, conspired to bury him "under the jail cell." This echoes Rick's own claims, per ABC's XYZ Detroit, "There were letters that were written falsely saying I committed crimes I was never charged with. They were blatant lies to the parole board, and they committed crimes to keep me in prison," he said. Rick's long-time attorney Ralph Musilli claims to have sworn affidavits from former cops backing all this up.
"They were hoping he dies in jail. They were hoping someone kills him in jail. They were hoping their story will never get out, never," alleged Rick's other legal counsel Nabih Ayad, per CNN. Wershe himself doubts anyone will face accountability for the crooked scheme that allegedly kept him locked up. "The people that conspired to keep me in prison, nothing will ever happen to them, they look in the mirror every day and know what they did to me."
White Boy Rick went to prison with the hitman who tried to kill him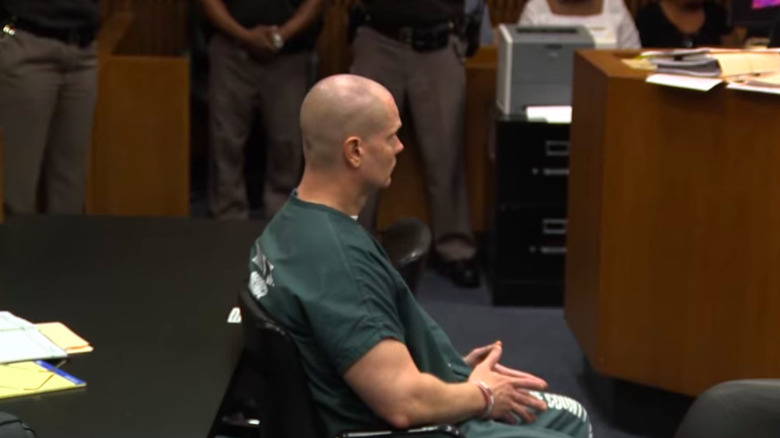 After his near-fatal gutshot in 1984, White Boy Rick's lawsuit claims there were at least three more attempts to have him killed, according to CNN. Two such attempts involved a notorious Detroit contract killer named Nate Boone Craft — who himself later turned informant, and has spoken extensively about what happened.
Craft, also known as the "Grim Reaper" told Click On Detroit he's killed some 30 people and was hired to clip Rick too. Craft claims Detroit's Head of Homicide Gilbert 'Gil' Hill ordered the hit because the teenage informant, "knew too much about the corrupt links between Detroit's police, mayoral office, and the real drug kingpins," writes Daily Mail.
"It was business. You have to understand. These people was into illegal things anyway. I don't feel bad doing something to somebody that is in that lifestyle," Craft told Click On Detroit. Wershe narrowly escaped the reaper's touch twice according to his suit. Craft shot up Wershe's car in a drive-by attempt — but his gun suddenly jammed. Craft allegedly tried again from afar using a rifle with a scope as Rick entered a courthouse but was foiled when the "White Boy," as he calls him, used an underground entrance. In a possibly unrelated incident "bullets narrowly missed" Wershe Sr. as he watched TV. Ironically, Wershe and Craft ended up in the same federal prison but would keep to themselves, leaving their deadly rivalry behind.
White Boy Rick was convicted of running a car theft ring behind bars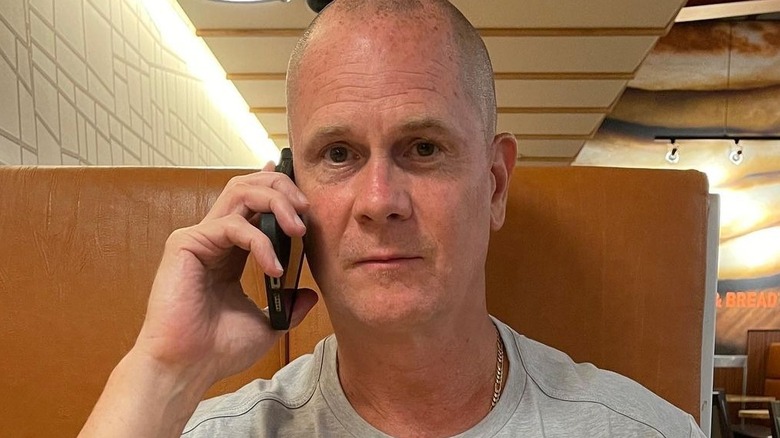 While serving out his sentence in Michigan, White Boy Rick says an ad in Auto Trader magazine caught his eye. Rick's sister Dawn was taking care of his daughter at the time and he was looking to help her out financially. Rick connected Dawn to a Miami-area car salesman. The two plotted to move vehicles to Detroit where prices were higher, and sell them at a profit.
Rick confessed Dawn brokered deals on what turned out to be up to four stolen cars, netting her around $6,000, according to M Live. Wershe admits his involvement was "stupid" but claims his confession was coerced. "They said, 'Listen, this is what we're going to do. If you don't take this plea, we are going to arrest your mom and your sister,'" Wershe told Daily Mail. "It was a forced plea. I don't agree I committed the crime that I was convicted of."
Whatever the reality, all this meant when White Boy Rick was released from prison in Michigan in 2017, after nearly three decades behind bars, he was transported directly to Florida to serve three more years for racketeering and a criminal conspiracy. Rick says this was just another chapter in his devastatingly long, living nightmare. "The Florida prison system is horrible. Feds should take it over and shut it down," he told WXYZ Detroit. "They are beating people in there and torturing people."
White Boy Rick wants to take down the system that imprisoned him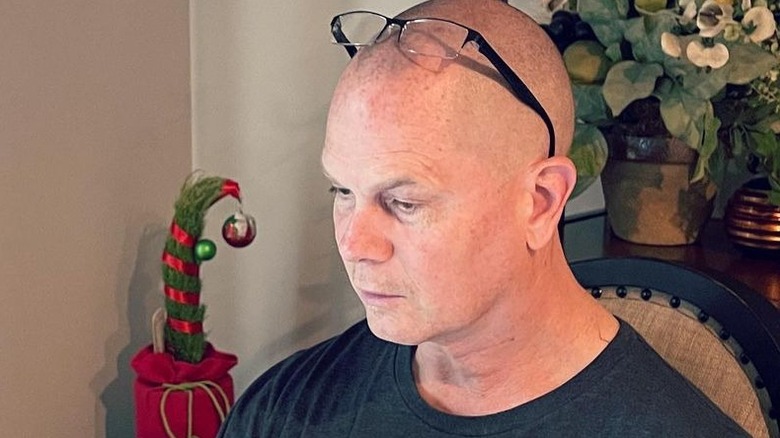 In some ways, White Boy Rick has been fighting the same system his whole life. On the morning of January 15, 1988, Wershe walked out of his front door for his final court date. He would not return home for over 32 years. Rick points out that for the same crime today, a juvenile offender would likely serve only a few years behind bars. Rick's framing of his harrowing tale is complex. He was a daring informant, and legitimate dealer, but also something of a martyr caught up in the hysteria of the now largely defunct Reagan-era "just say no" drug war.
"I don't think I should have done 5 or 6 years for the crime I committed, if that," Rick told XYZ Detroit in 2020. "I sold drugs. I'm not proud of it. But, I was pushed into that life by our law enforcement and our government … I didn't learn to sell drugs and my family didn't teach me. Law enforcement taught me to sell drugs."
In his decades behind bars, Rick became a vocal advocate for prison reform and points out the lack of proportionality in sentencing. "I think we over-punish people today in society, especially for non-violent crimes," he said. "You can give a child molester 3-5 years, or a drunk driver who killed an innocent person 3-5 years, but you'll give a drug dealer 30 years."
White Boy Rick fathered three kids as a teenager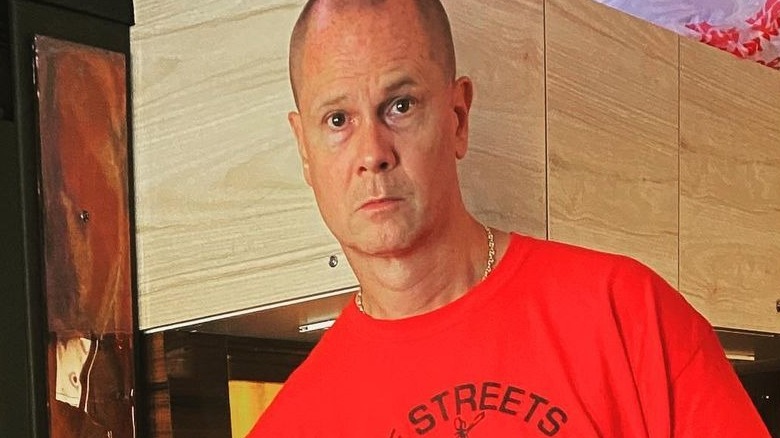 White Boy Rick wasn't keeping busy in his dual role as FBI informant and quasi drug kingpin. And perhaps it's no surprise a teenager running with gangsters and wearing mink coats by the hormone-fueled age of 15, was also tempted by the party culture and attractive women orbiting Detroit's narcotics underworld.
Rick fathered three children before he was carted off for a life of largely solitary confinement in 1988, according to CNN. He was still only 18 years old. He would not be reconnected with his kids as a free man until they were all themselves into their 30s. In 2005, while serving additional time in Florida, Rick was told by a prison guard his eldest daughter had just given birth to his first grandchild, a baby boy. In all, Rick became a Grandpa Rick six times over during his interminable imprisonment.
Rick's son, who only goes by "Rich W" is a graduate of the University of Michigan and holds down a very normal "white-collar job" according to Deadline Detroit. His daughters keep an even lower profile — though one of them is believed to be featured in this photo from his Instagram, captioned "baby girl." As of this writing, Rick's eldest grandchild was already an honor roll student and headed to college as well. Rick would not meet his youngest grandchild until well after his release, on a road trip to Indiana in the late summer of 2021.
White Boy Rick is suing the police for $100 million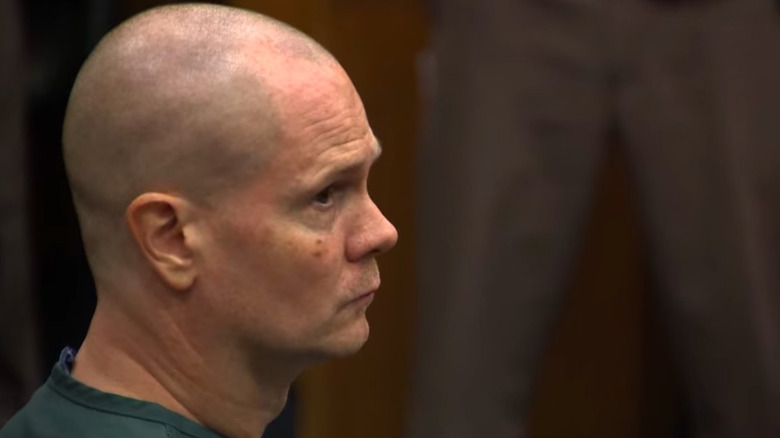 What are the ethics behind training a 14-year old boy to go deep undercover as a drug trafficker and then locking him away for over 30 years when he gets a bit too in character? And does this violate the U.S. constitution?
If White Boy Rick's allegations are true, the former informant, now going by his government name, Richard Wershe Jr., may have reason to get paid some of the $100 million he is seeking in federal court. Wershe's 2021 lawsuit targets the city of Detroit (and others involved) in what he says was unconstitutional coercion in violation of his civil rights — robbing him of that document's contingent guarantees of "life" and "liberty" from ages 14 to 51.
The heart of Rick's case is that he was an impressionable teen, eager to please the police and the federal agents who unjustly recruited him, and then abandoned him when the going got rough. "The justice system hasn't been fair to me over the last 33 years," Wershe said, per the AP. "This needed to be done. The truth absolutely needed to be told … Everything that we say will be backed up by documents and FBI agents." The Detroit Police Department has declined comment on the suit but Rick's attorney Nabih Ayad believes the defendants in this high-dollar legal battle will counter with statutory limit arguments, saying simply, and perhaps correctly, Rick's claims "are too old to bring to court."
White Boy Rick proposed to his middle school crush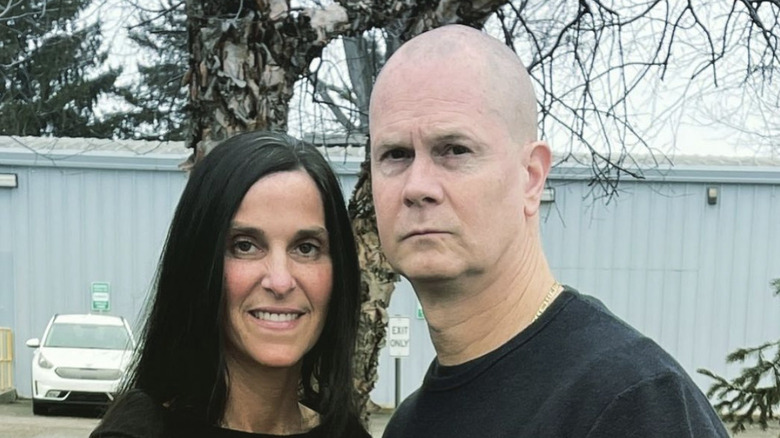 After completing his sentence for drug charges in Michigan, White Boy Rick declared war on his own myth: "I've lost a lot of my life to things that aren't true. I was never the drug dealer … who was this huge kingpin," he told The Detroit News in 2017. "That couldn't be more wrong. I sold drugs for 11 months."
While behind bars, Rick gained something special too. In 2016, even though he still had years of captivity ahead, the former dope boy reconnected with his middle school sweetheart Michelle MacDonald, according to CNN. The couple is, as of this writing, engaged and living something of an ordinary life. He and Michelle run a shared Instagram account where they can be seen posing as big spoon, and little spoon, declaring jointly, "Two hustlers in a relationship is a POWERFUL combination!! We are together till the end."
The couple has also adopted two cats, fittingly named Bonnie and Clyde — as well as two poofy Pomeranian mixes. The pain isn't over. Not hardly. Rick still wakes up with feverish nightmares. He dreams he's 15 and being shot or locked up all over again. Yet, he "harbors no anger" for his ordeal. Moving forward is the only option. "The circle that I'm around is amazing," Wershe told Daily Mail. "I can tell you this, I have more peace in my life now than I've ever had."
Source: Read Full Article