'The Bold and the Beautiful' Actress Bobbie Eakes: Where Is She Now?
Years before Sally Spectra II became the MVP of the Spectra family lineage in The Bold and the Beautiful, there was the mother-daughter duo of Sally Spectra and Macy Alexander.
Macy was played by actress Bobbie Eakes, and she made the character a major player in the rivalry between Spectra Fashions and Forrester Creations.
Eakes moved on from the show in the early 2000s and landed on a few other series, but to longtime viewers of B&B, she was always a fan favorite. Learn about what the actress has been up to for the past few years.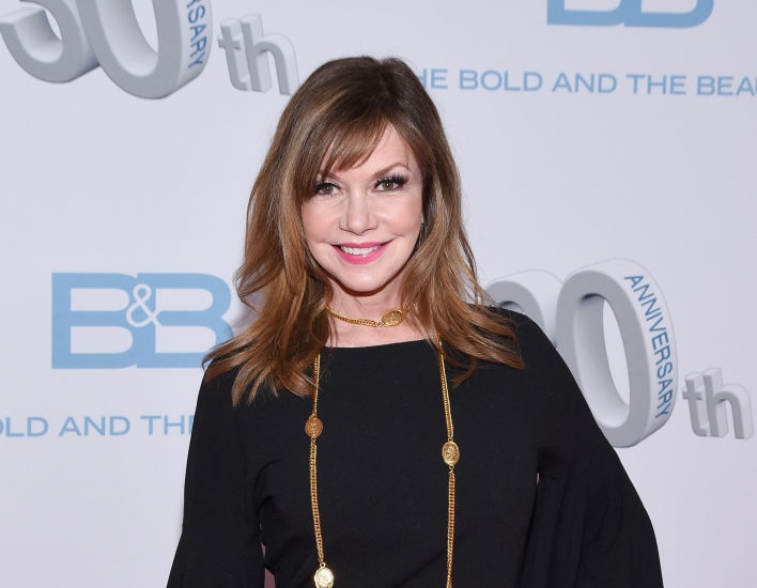 Bobbie Eakes starred on several soap operas
Eakes started playing Macy Alexander in 1989 and was on the daytime drama until 2003. During those years, her character fell in love with Thorne Forrester, battled alcoholism, married Grant, married Deacon, and died twice. Her last death—caused by a chandelier—was meant to write Eakes off the show.
Why? She accepted a role as Krystal Carey on All My Children a sassy and sometimes wild character also appeared on One Life to Live. Fans still remember being amazed at how Eakes carried the scene in AMC where Krystal found out Babe died during a tornado.
It crushed her and viewers felt it. Once All My Children ended in 2011, some suspected Eakes would return to B&B, but that didn't happen.
Instead, she acted in a few movies and TV series, including Tainted Dreams, a soap that now streams on Amazon Video. Her most recent projects include 2020's The Bellmen and the upcoming The Crickets Dance.
RELATED: 'TheBold and the Beautiful' Actor Ronn Moss: Where is He Now After Leaving theShow?
Eakes launched a fashion business
Outside of the entertainment world, Eakes ventured into fashion. She started a brand called Studio BE Apparel that sold clothing and accessories.
The boutique was located in Palm Springs, California, and Eakes would sometimes model and wear pieces to promote it, but it is unclear if this is still an active business.
She has a singing career too
If you've ever seen Eakes during her time on soap operas,then you definitely had the chance to hear her sing. They worked one of herother talents into the scripts allowing Macy and Krystal to belt out sometunes.
In real life, Eakes released six albums and two of them were with her B&B co-star Jeff Trachta. Trachta formerly played Thorne Forrester until 1996.
The pair dropped two duets albums and Trachta has since earned a reputation as "The Singing Trump" from appearing on America's Got Talent. Eakes' last music project came out in 2012 and she issued it as an indie artist.
Now, Eakes is doing radio
While she is still active in the acting world, Eakes is doing something else: podcasting. She and friend Melissa Neiderman host the series and chat about music, Hollywood, fashion, health and more.
One of their recent guests was singer Rick Springfield and currently, they are doing weekly episodes.
Eakes and her husband David Steen live in California, wherethey both continue to work in entertainment. Steen is also an actor and hasappeared in Once Upon a Time in Hollywood, Django Unchained, and ReservoirDogs.
RELATED: 'TheBold and the Beautiful' Star Susan Flannery: Where is She Now and What's HerNet Worth?
Source: Read Full Article