Taylor Swift Beat Out Literal Billionaire Kylie Jenner to Become 2019's Highest-Paid Celebrity
Okay, it's no secret that Taylor Swift could afford to swim in a pool full of dollar bills if she wanted to. But did you actually ever stop to consider exactly how much she makes per year? Thankfully, you don't have to, because Forbes took the guesswork out of it. Lucky for us, it provided info on Tay's earnings this year…because it knows how nosy we are (sorry not sorry!). In an illuminating list of 2019's highest-paid celebrities, Forbes ranked Taylor as number one on its Celebrity 100 list, and honestly, I am SHOOK.
This year, Taylor made a whopping $185 million before taxes, which says a lot because I hardly ever have anything left after the government sucks the life out of my paychecks. This feat is quite astounding for a few major reasons:
Number two in the list of richest celebrities we helplessly admire is Kylie Jenner, aka the world's youngest self-made billionaire. Kylie, by comparison, made $170 million this year with her game-changing line of beauty products known as Kylie Cosmetics. I guess beating out a billionaire is only possible when you're Taylor freakin' Swift.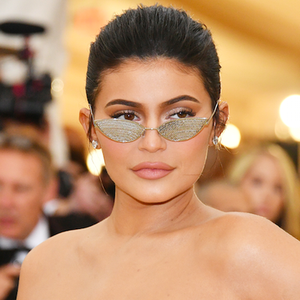 Taylor also beat her Reputation era inspiration and archnemesis Kim Kardashian, who ranks at number 26 and made $72 million this year thanks to her multiple side hustles with KKW Beauty, Kim Kardashian: Hollywood, and her soon-to-be lucrative shapewear line. But perhaps the most shocking person that Taylor made more than was Beyoncé. Yes, you read that correctly.
Beyoncé!!! Taylor made—wait for it—$104 million more than Beyoncé this year. Including her role as Nala in Disney's upcoming live-action remake of The Lion King, Queen Bey made "only" $81 million and ranked number 20 on the Celebrity 100 list. Bey could realistically fix this by spontaneously dropping an album though. Juuust saying.
In short, keep doing your thing, Taylor. With numbers like this, we really have no choice but to stan. ¯\_(ツ)_/¯
Source: Read Full Article