Stevie Wonder Makes Major Health Announcement During Show
Music legend Stevie Wonder has fans expressing their concern and well wishes after sharing news about his health. The 69-year-old singer told fans at a London concert that he will be getting a kidney transplant in the fall. The announcement comes as a shock to many.
Wonder has been touring all summer with a schedule that included stops throughout the US and Europe. He wants to reassure people that he'll be okay when he has the procedure.
Typically, kidney transplants are the course of action for patients with severe kidney disease. There were rumblings that Wonder was experiencing some medical problems, but nothing was confirmed until now. Still, Wonder seems to be in a good place.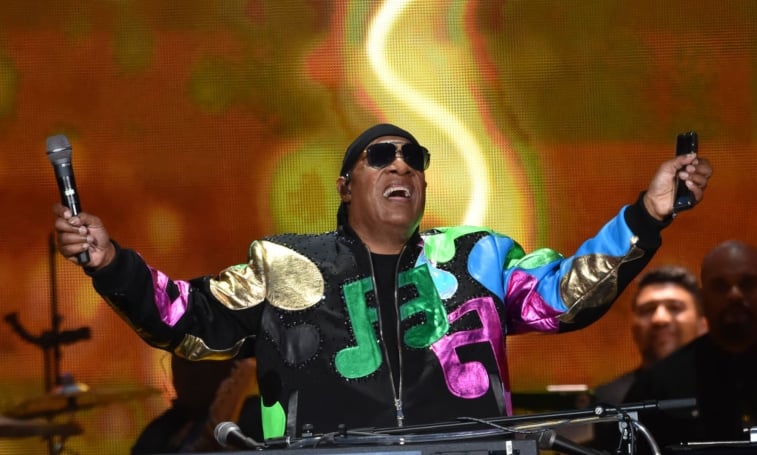 Why he announced it during a show
Like Alex Trebek, Wonder wanted to control his own narrative rather than leave things up to the rumor mill. Early reports speculated that he was suffering from kidney failure and on dialysis. Rumors began swirling on social media and the Detroit Free Press published an account saying the Grammy-winning star was doing better now that he had been in months. Essence reported that his longtime friend and fellow musician, Joan Belgrave, said he preferred to keep things under wraps:
"He's got some health challenges, but he doesn't want a bigPR thing out of this. He's in great spirits. You would never know anything isgoing on. That's how he wants it, and that's how he wants to keep it."
It's also said that he is presently traveling with a medical team on deck as he tours. According to Deadline, Wonder told fans the news during his performance at Hyde Park in London. It was caught on video by a BBC correspondent in the crowd.
"I'm going to have surgery. I'm going to have a kidney transplant in September of this year. I'm all good. I'm all good. I'm all good. I have a donor, it's all good.
I want you to know, I came here to give you my love and to thank you for your love. You ain't gonna hear no rumors about nothing. I told you what's up."
The Associated Press stated Wonder was in great form during the entire show, and smiling when he exited the stage. Although fans were caught off guard by the announcement, they cheered for him and enjoyed his performance.
Future tour dates canceled
Wonder shared that he will finish a run of three shows and then put future performances on pause until after his September surgery. He has one more stop overseas in Ireland and the other two shows will take place in the States.
His reps have declined to comment on the singer's health, but fans and media personalities wonder if one of his children will be the donor. Wonder has nine children, two of which he shares with his current wife, Tomeeka Bracy.
Since fans heard it straight from Wonder, there's no more need to guess. Until further updates are given from his camp, everyone can continue to wish him the best for a safe and speedy recovery.
Source: Read Full Article