Stephen Curry and Wife Ayesha Allegedly Have Open Marriage With Side-Hookups
The Golden State Warriors star and his cookbook author wife, who share three children together, allegedly enjoy having trysts with other people while keeping a perfect family image for public.
AceShowbiz -Rumor has it, Stephen Curry's seemingly perfect marriage is not so perfect. According to MSN who quoted Deuxmoi, an Instagram blog known for exposing celebrities' secrets, the NBA star and his wife Ayesha have a non-traditional relationship.
The Golden State Warriors player, 33, and Ayesha, 32, who share three children together, reportedly enjoy doing their own thing within the scope of their marriage. Their relationship is described as an "open marriage" with "side-hookups."
"Have it on good authority that this well known NBA couple aren't as faithful in love as their social media and image make them out to be! They both have side hookups and flings but keep it very private to keep up the perfect family image they show to the world. I was shocked to learn, they've been together for so long," an anonymous tipper claimed.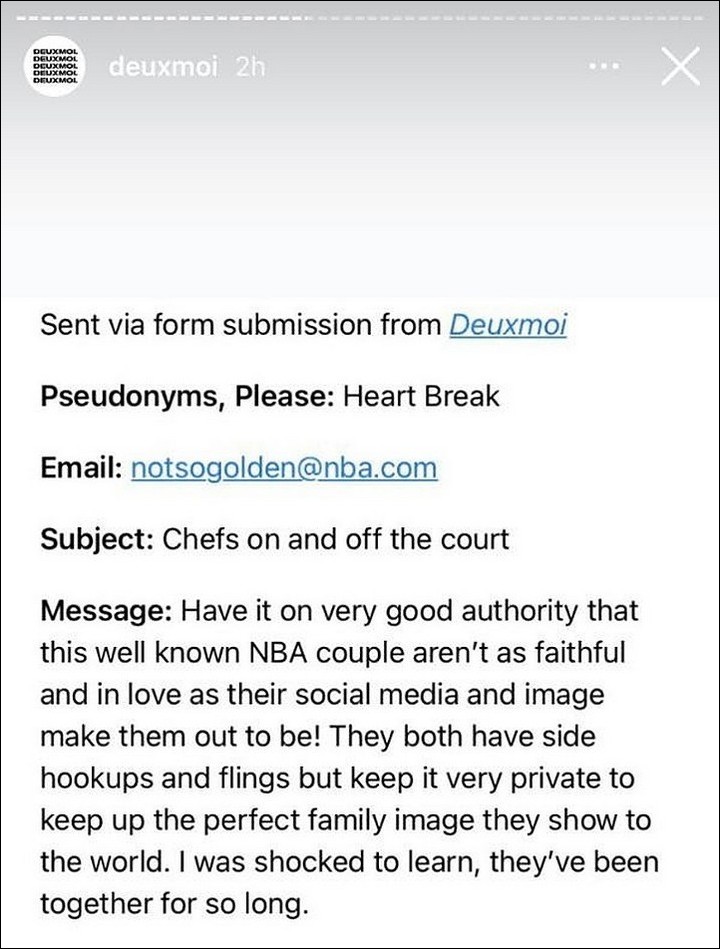 Stephen and Ayesha Curry reportedly have an open marriage
Ayesha previously said her religious belief was the foundation of her relationship with her husband. "My whole goal was to do the things I wanted to do, but all while being a light for Him," she said in 2019.
Stephen Curry is not the only athlete rumored to have an atypical relationship.
Green Bay Packers quarterback Aaron Rodgers and fiancee Shailene Woodley are also allegedly doing their relationship their own way. "They have a different, non-traditional relationship," a source told PEOPLE recently.
The rumors came after the NFL star was spotted out and about on his 38th birthday early this month without his wife-to-be. The "Big Little Lies" beauty also didn't share any post about her man's big day on social media.
Now the same Instagram gossiper claim the couple have actually called off their engagement.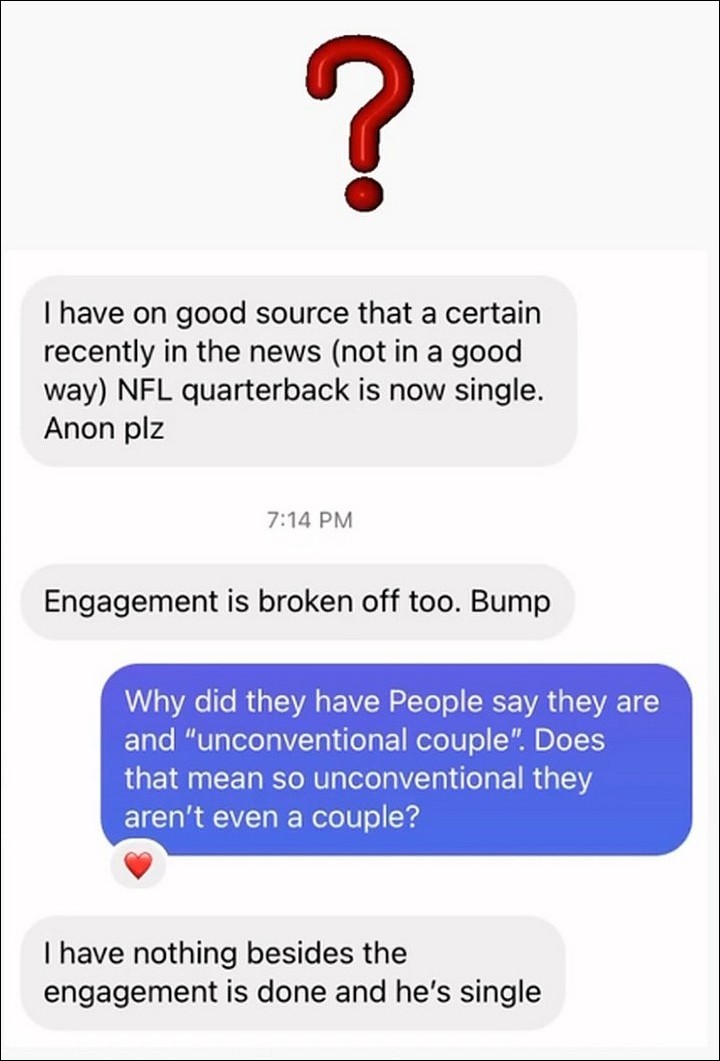 Aaron Rodgers and Shailene Woodley are hit with split rumor
"I have on good source that a certain recently in the news (not in a good way) NFL quarterback is now single. Anon plz," a tipper informed the page.
Shailene previously revealed she and Aaron immediately moved in together when they started dating in 2020 to make it easier for them to be together amid pandemic.
The 38-yearold footballer, who recently said he's ready for "the next great challenge" i.e. being a father, proposed to the actress the following year.
However, their heated romance cooled down a few months later as she was back on set to film her projects and he prepared for a new season with his football team.
"It's a busy work time for her," Aaron opened up. "Her work was shut down for an entire year, and she's booked a number of projects. She enjoys working and her own routine, which I obviously enjoy, too."
Also having an open relationship is Will Smith and his longtime wife Jada Pinkett Smith. They confirmed it after her tryst with son Jaden Smith's friend, singer August Alsina, was made public.
Source: Read Full Article