Safaree Samuels Urges Fans to Stop Spreading Rumors About Him Impregnating a Woman
The 'Love and Hip Hop: New York' star, who is currently expecting his second child with estranged wife Erica Mena, reveals that he addresses the speculations because of his 'dumba** family member.'
AceShowbiz –Safaree Samuels has made it clear that he is not expecting a child with a woman other than Erica Mena. Shutting down the speculations that he impregnated another woman, the "Love & Hip Hop: New York" star urged his fans to stop spreading the lies.
The 39-year-old MC responded to the rumors via Instagram Story. "I have 1 baby about to be born. Stop spreading [cap emoji]," he first declared. "Only addressing [because] of a dumba** family member who I just blocked."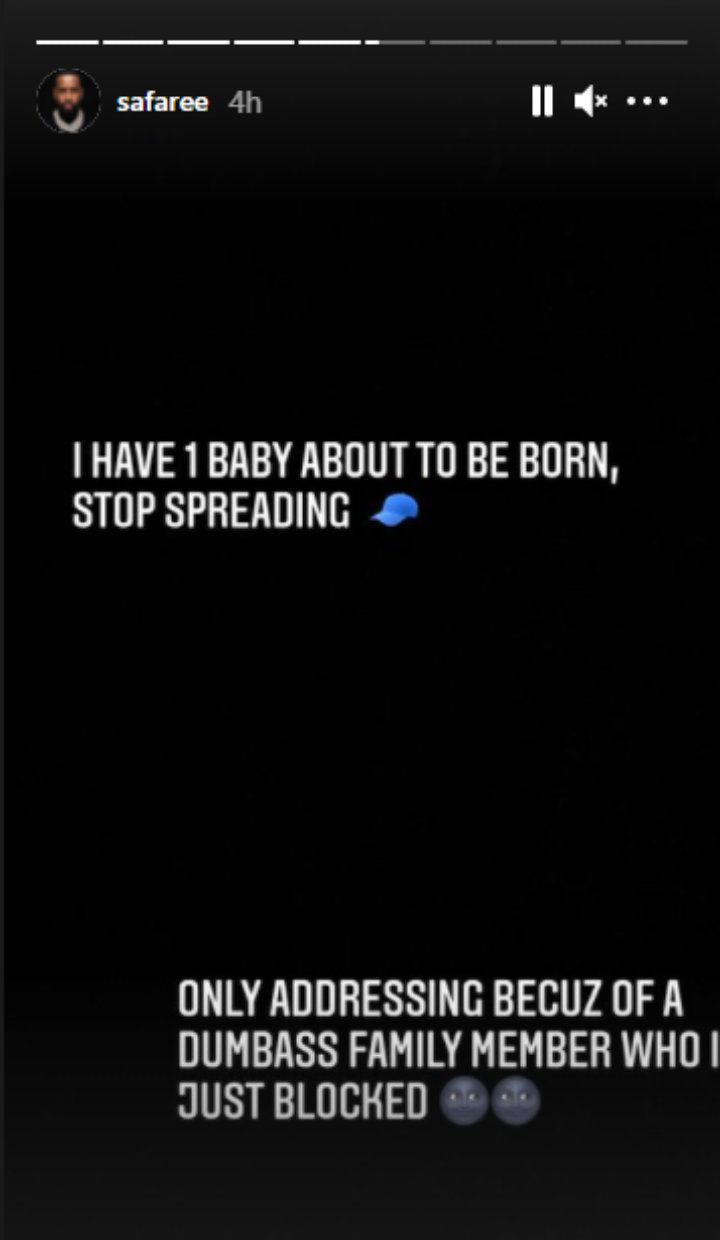 Safaree Samuels shut down rumors that he impregnated another woman.
The rumors was first brought by The Neighbor Talk. In a since-deleted Instagram post, a source close to Safaree and Erica allegedlly told the outlet that Erica, who is currently pregnant with their second child, didn't want him to be present at their baby's birth because he was said to have made another woman pregnant.
The "No Regular Girl" rapper, however, has since challenged Erica's will by taking a legal step. He reportedly has asked support from a court to make sure his presence is allowed. "Safaree makes it clear he wants to witness his child's birth," so read a report from TMZ. "But [he] firmly believes the only way he can assure that happens is for the court to step in and force Erica to allow it."
As for Erica, she received criticism from many on social media for not letting her baby daddy witness their kid's arrival. The 33-year-old TV personality then took to Instagram Story to call out the critics and stressed, "Here I go getting dragged in the media and none of y'all even know the real story. Let me be pregnant and get through this time in peace."
Erica filed for divorce from Safaree in late May. In her filing, she stated that she has "no hope of reconciliation" with her now-estranged husband because their marriage is "irretrievably broken."
Erica and Safaree got married in New Jersey in October 2019. At that time, they were already expecting their first child Safire, whom they welcomed in February 2020. As for now, the estranged couple is fighting over custody of their children.
Source: Read Full Article