Rose Byrne carries around a 'ridiculous gallon water bottle' every day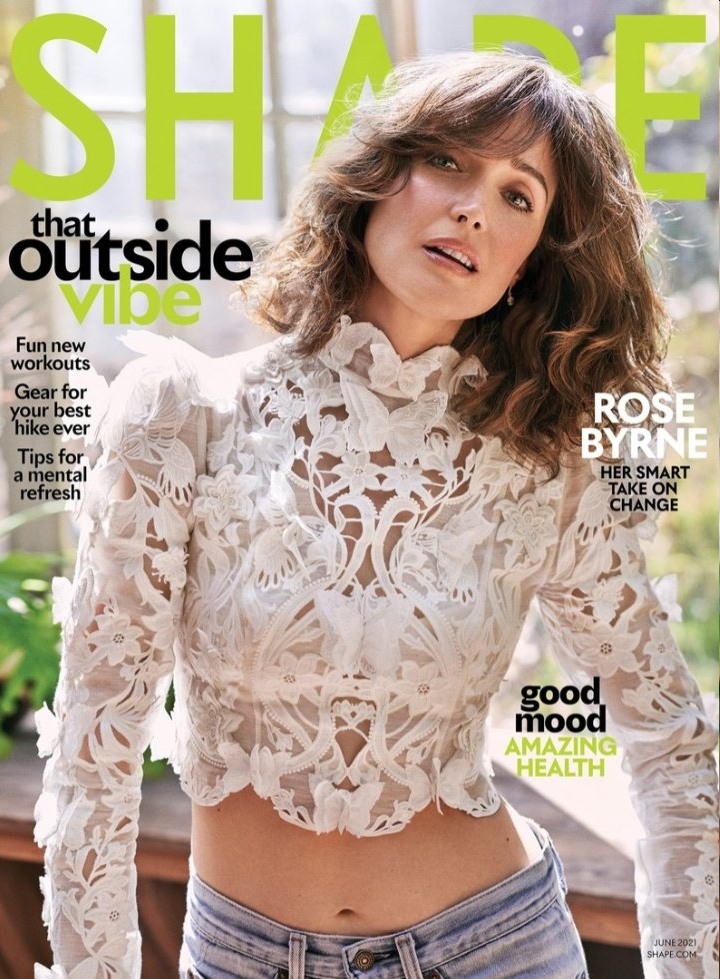 Rose Byrne and her bangs (which I don't hate) cover the latest issue of Shape to promote her AppleTV+ series, Physical. She plays "an unhappy 1980s housewife who discovers aerobics, uses it as a path to power, and becomes a wellness guru." A proto-Goop, perhaps. Rose is incredibly talented, so I'm interested in seeing what she does with this. It feels like most people don't even realize that she's Australian too – she lives in New York and LA with her partner Bobby Cannavale and their two sons, and she works so consistently in American films and TV (often doing an American accent). Since interviews with Rose are few and far between, I enjoyed this piece. She comes across as really down-to-earth. Some highlights:
She started crafting cocktails in quarantine. "I got into being an artisanal cocktail waitress. But I'm really slow at it. For me, it's time consuming and labor intensive. My husband [actor Bobby Cannavale] will be like, 'I've been waiting for 25 minutes.'"

Keeping fit: "Exercise is a juggling thing with small kids. I've been taking a lot of long walks and hikes. All that cliché stuff. And doing yoga, which I started when I was 15 and rediscovered during quarantine. I try to do it every day for 15 to 20 minutes. It's a great way to quiet the mind. I have gone through stages where I've had trainers. I really enjoy doing strength training when I have the time to work with someone. When I'm back home in Australia, I love to swim. There, we have great 50-meter Olympic-size swimming pools that are often fresh water. I'm a big swimmer. I do notice that now as I'm getting older, it takes a little longer to get my fitness back. But exercise does help you feel better. It's a great stress reliever."

Early to bed: "I'm really good at the sleep thing. I'm not particularly a night owl, so I'm in bed early. I try to get seven to eight hours. I always drink warm water with lemon first thing in the morning. I've done that for 20 years. Overall, I drink a lot of water all day. I just got one of those ridiculous gallon water bottles that I carry around. I've been apologizing to everyone for just how obnoxious it is.

Sunscreen forever: "When I was growing up in Australia, 'Stay out of the sun' was drummed into us from an early age. They told us, 'Wear sunscreen, wear a hat, wear sunglasses. Otherwise, you're going to get skin cancer. You have to protect yourself. There's a hole in the ozone layer. The sun's rays are really harsh, even if it's overcast.' That was absolutely drilled into me, as it is any Aussie kid, and I do it.

Eating habits: "I certainly believe a little bit of everything is good, and I let myself have it. Everything in moderation. I enjoy food, so I don't want to deprive myself of anything I really like. My all-time favorite food is spaghetti Bolognese. Also, my mom does a really great spinach pie. And I love Mexican food — oh, my gosh! I love all of it: chips, guacamole, margaritas. I could eat that all the time."

Mom guilt: "Motherhood is such a profound change — from the physical experience of it to raising the kids. It's so different for everybody, and I think it's really hard for women to talk about it. There's so much expectation and shame around it; it's very complicated. But it's also the greatest thing that's ever happened to me. It did change my career ambition. It streamlined things in a clear way. But there's the struggle of trying to prioritize both: Am I doing enough at home at the moment? Am I staying fulfilled at work? The balance of work and home life is such a personal experience. I don't judge anyone."
[From Shape]
She carries around a gallon water bottle and drinks throughout the day? I mean… I drink a lot of water (and zero-cal tea and diet soda) but the most I ever bring with me is a 20-ounce bottle. I've seen guys at the gym who carry around one-gallon jugs of water or sports drink though. But… that's at the gym! And she's another one who drinks warm water and lemon as soon as they get up. Why did no one tell me that when I was younger? I hear about people doing that all the time now, they swear by it. Anyway, yeah, she comes across as very normal. Maybe that's the Aussie in her or maybe she's just pretty chill. I'm envious that she gets to go to bed early with Bobby Cannavale every night too.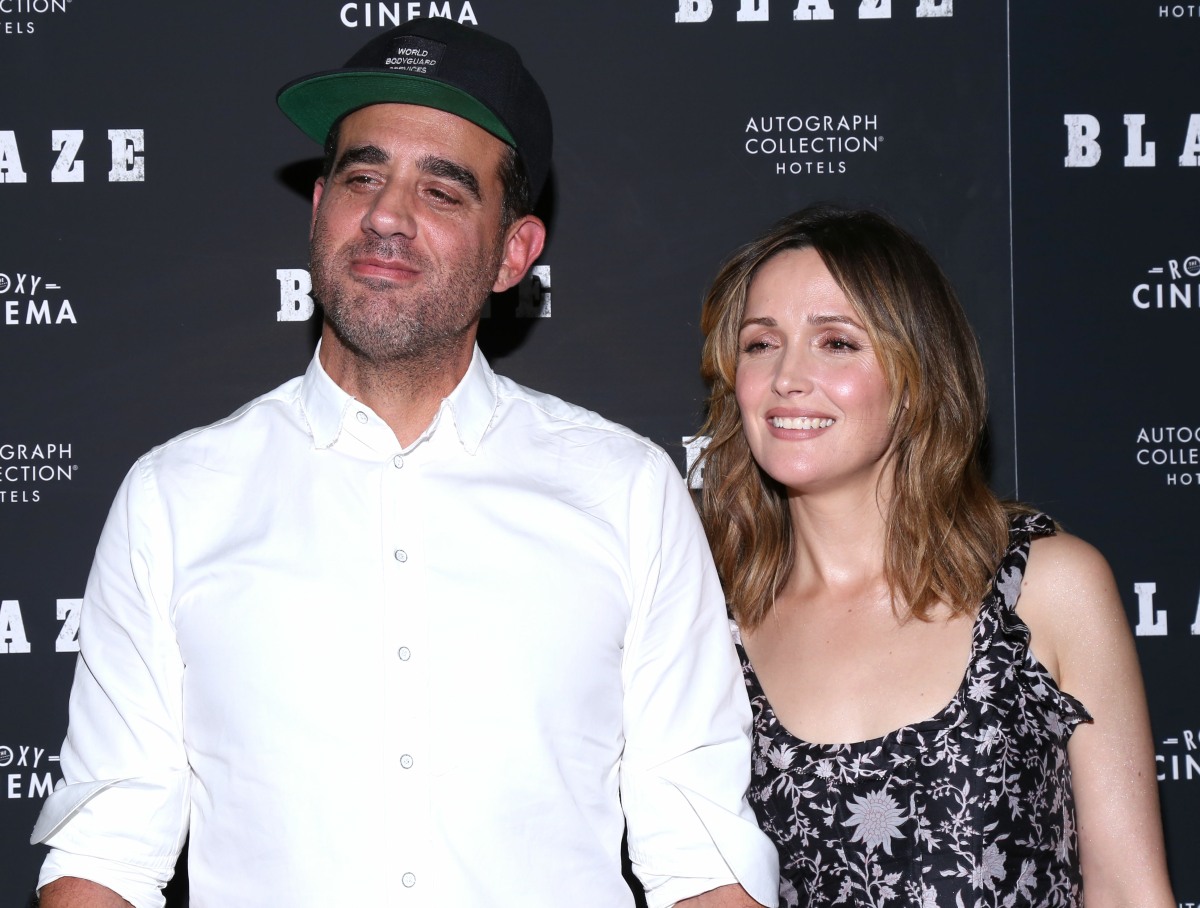 Photos courtesy of Avalon Red, cover courtesy of Shape.
Source: Read Full Article