Queen Elizabeth Had the Most Unimpressed Reaction to Will and Kate's Fancy Kitchen Renovation
Picture this: you're Prince William and you've just spent a bunch of money renovating the kitchen in your fancy country "hall" that's actually a full blown mansion. So you invite your grandmother, the literal Queen, over to check out the vibes, and she arrives in a state of 😐. Which pretty much appears to be what happened to Wills when he and Kate Middleton invited the Queen to lunch at Anmer Hall.
Speaking to People, author and royal expert Sally Bedell Smith recalled "I remember when they had just finished renovating Anmer Hall, and they invited the Queen over for lunch. They have one of those big kitchens with eating areas, and she said, 'I can't understand why everybody spends their time in the kitchen.'"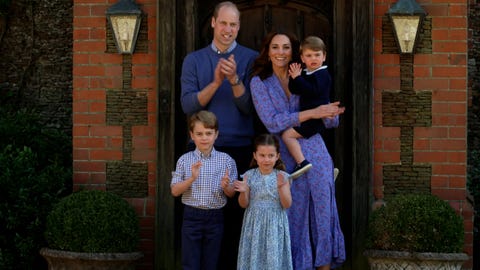 I mean…when you've literally never had to cook a meal for yourself, probably makes sense that the concept of people sitting around a kitchen might be confusing. Anyway! The Queen won't have to hang in the Cambridges' kitchen for too long, because apparently the couple are moving out of Anmer Hall and heading to Windsor in order to be closer to Her Majesty (not to mention closer to London, where their kids go to school).
Apparently, the couple have their eye on Adelaide Cottage, but there is some slight drama thanks to the fact that Princess Eugenie (who's been living in the Sussexes' Frogmore Cottage with her family) was also hoping to move into the home. TBD on what happens, but Prince William and Duchess Kate get priority what with William being heir to the throne and whatnot, so chances are Eugenie will be finding herself somewhere else to live.
Source: Read Full Article