Lili Reinhart & Cole Sprouse Seemingly Avoid Each Other At 'Vanity Fair' Oscars Party —
Lili Reinhart and Cole Sprouse are giving us a big old question mark right now!
The Riverdale co-stars and couple IRL have fans seriously concerned about their relationship again after the two kept a noticeable distance from each other at this year's Vanity Fair bash following the Oscars on Sunday.
Related: Exes Miley Cyrus & Liam Hemsworth Avoid Each Other Ahead Of The Oscars
It was inevitable people would notice something was off at the biggest, star-studded after-party in Hollywood where cameras and partygoers clock your every move. Speaking of, the red carpet photo call is where we got our first clue of the night as Lili and Cole decided to pose separately for pics.
Quick note: of course we know the couple tends to keep their romance pretty private — you won't catch these two making out all over social media at any given time! However, they've been previously photographed together at major events like the 2019 Met Gala, so, playing it coy for VF seems a bit odd at this point.
Unfortunately, an insider told E! News the pair kept their distance from each other for most of the night:
"Lili and Cole arrived around the same time but did not see them hangout together. Cole and Dylan stuck together majority of the night with Barbara but did not see any interactions between them and Lili."
According to the source, she was hanging out with her female Riverdale co-stars during the party while her man hung out with his brother Dylan Sprouse and his girlfriend Barbara Palvin:
"Lili was with Camila Mendes and Madelaine Petsch. They all took photos in the portrait studio and made their way to the main bar for a drink together."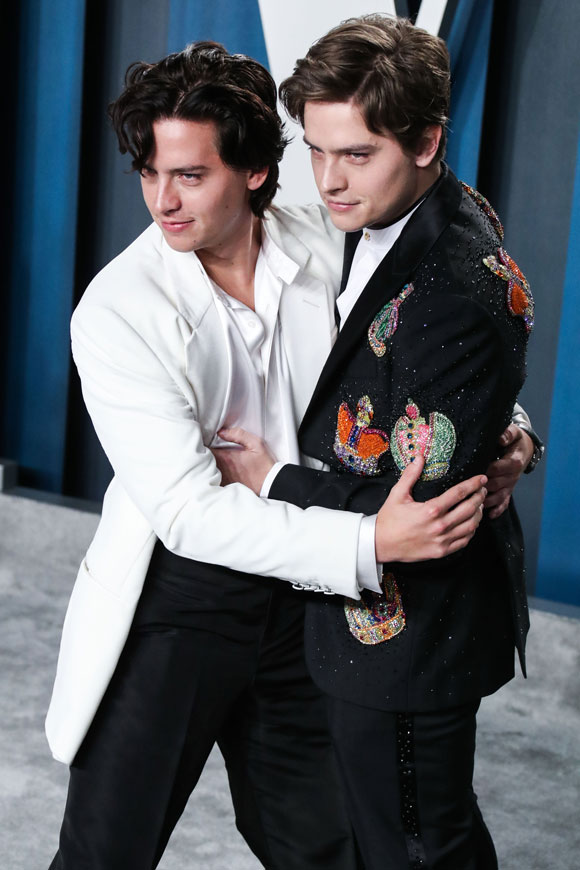 OK, here's a theory. Maybe they just needed a little space to mingle or catch up with industry friends without worrying about each other? Although, isn't that the sort of thing you normally do with your partner and it's NBD One photo from inside the Vanity Fair celebration did capture the duo together, with Cole seemingly onto her glass of champagne, which you can see HERE.
But interestingly enough, just days prior, Sprouse and Reinhart seemingly unfollowed each other on Instagram. As expected, the move sent fans into a tizzy, but Lili later clarified it was a "glitch" in the system (ahh, the good old celebrity excuse!) and they still currently follow each other. Again, interesting timing for that fiasco to happen.
As you're likely aware, the CW stars first started dating back in 2017 but kept their coupling mostly private despite playing love interests on-screen. As Cole told GQ in 2019:
"It's not something that we hide, or it's not something that we show off. It's just something that exists."
Fans will recall that Lili and Cole thwarted breakup rumors all last summer but seemingly put any talk of separation to bed when the 23-year-old actress called the 27-year-old actor her "boyfriend" when they posed for W Magazine together.
In early 2020, rumors of another possible breakup surfaced, but a source assured E! News that things were still good:
"There hasn't been any on-set tension, fights or issues since their reconciliation at the beginning of Riverdale's production season."
Eek, we sure hope that remains the case until we hear anything more definitive from the pair! Bughead fans can't handle any more bad news, that's for sure!
Related Posts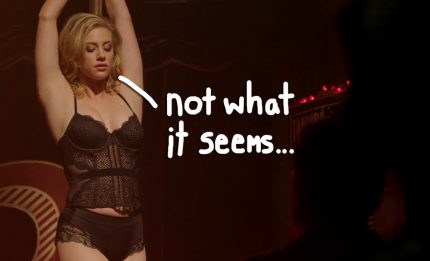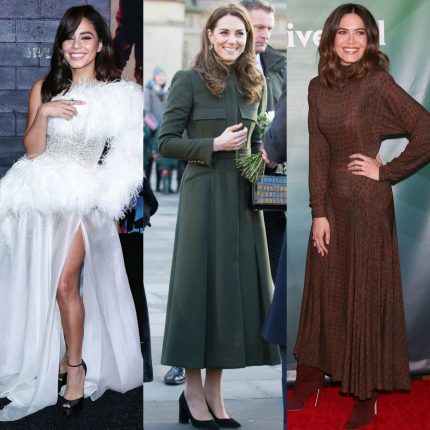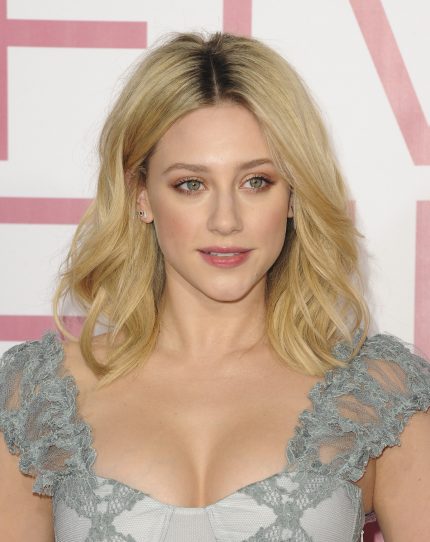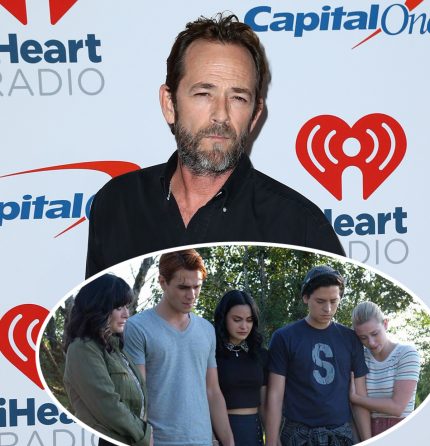 Source: Read Full Article