Kendall Jenner's 'Problematic' Tequila Ranked as One of the Worst Celebrity Liquors
Celebrities have their hands in so many things — especially the members of the Kardashian-Jenner family. It almost seems as if they are involved in just about everything, especially putting out a variety of products such as makeup, clothing lines, and even alcohol. Kendall Jenner, the second youngest of the clan, rose to fame by building her modeling career, and she recently expanded into tequila.
Sure, she holds the title of one of the top supermodels in the world with a huge fan base. But that doesn't mean that everything Jenner touches will turn to gold. In fact, Kendall Jenner's "problematic" tequila has been ranked as one of the worst celebrity liquors.
Celebrity alcohol rankings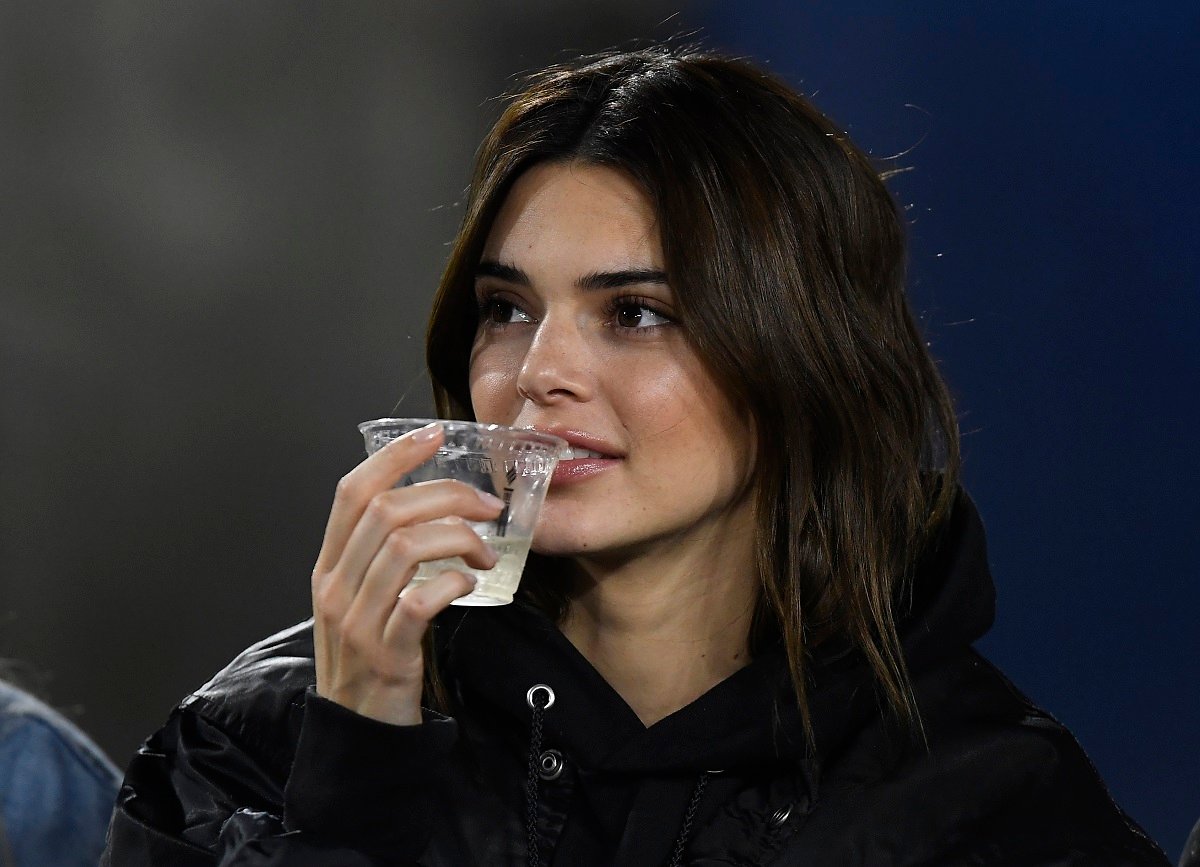 Many celebrities have launched their own liquors and spirit companies. And the number is rapidly growing. Some of them are pretty well-received, including those of athletes like Peyton Manning and Andy Roddick. Director Steven Soderbergh and actor Ryan Reynolds round out the top three of Esquire's rankings.
Some of the lower-ranking celebrity liquors belong to none other than Roberto Cavalli, Darius Rucker, and, finally, Kenny Chesney. Celebrity alcohols seem to be all the rage these days, and it really doesn't come as much of a shock.
What's the draw? If someone has enough money then it is not much of a challenge to meet with companies, and secure a lucrative contract. It was only a matter of time before one of the Kardashian-Jenners introduced an alcoholic product of their own. They dabble in so many other things, so the tequila brand only makes perfect sense.
Kendall Jenner's 'problematic' tequila is ranked as one of the worst celebrity liquors
It might be easy to assume that Jenner's tequila would be an instant hit, but that isn't exactly the way things turned out. The supermodel's 818 Tequila came in pretty low in the rankings — at number 60, to be precise.
Why is it so "problematic"? According to Instyle, there are "fears that workers who harvest agave and make the tequila might be exploited." Additionally, the Instagram account Diet Prada cited "some concern that a celebrity tequila trend is causing real harm to the agave-producing region of Mexico."
On top of that, Jenner's tequila scored so poorly because of its overall low quality and taste. Just because someone has star power doesn't mean that everyone will love their products. The rankings were based on three separate components. Star power, which was based on a 1-10 scale, taste, also out of 10, and shamelessness, which is where the author worked in the "problematic" keyword.
Which notable celebrities had alcoholic products that ranked higher and lower than Jenner's?
Jenner's 818 Tequila wasn't the only celebrity liquor that ranked at a really low number on the list. But first, who was higher? Manning and Roddick's Sweetens Cove Bourbon earned a "carefully blended" descriptor, and landed itself in the number one spot on the list. Also ranking much higher than Jenner is Teremana Tequila by Dwayne Johnson, and Cincoro Tequila by Michael Jordan.
So which ranked lower? Well, it turns out the least well-received belong to Beach Whiskey and Organic Harvest Organic Vodka by Billy Bush, Tesla Tequila by Elon Musk, and Ron de Jeremy Rum by Ron Jeremy. Looks like Jenner's tequila is one of the worst celebrity liquors, and fans and critics aren't afraid to let everyone know just how they feel.
Source: Read Full Article