Isis King Is Living Her Truth and Helping People Along the Way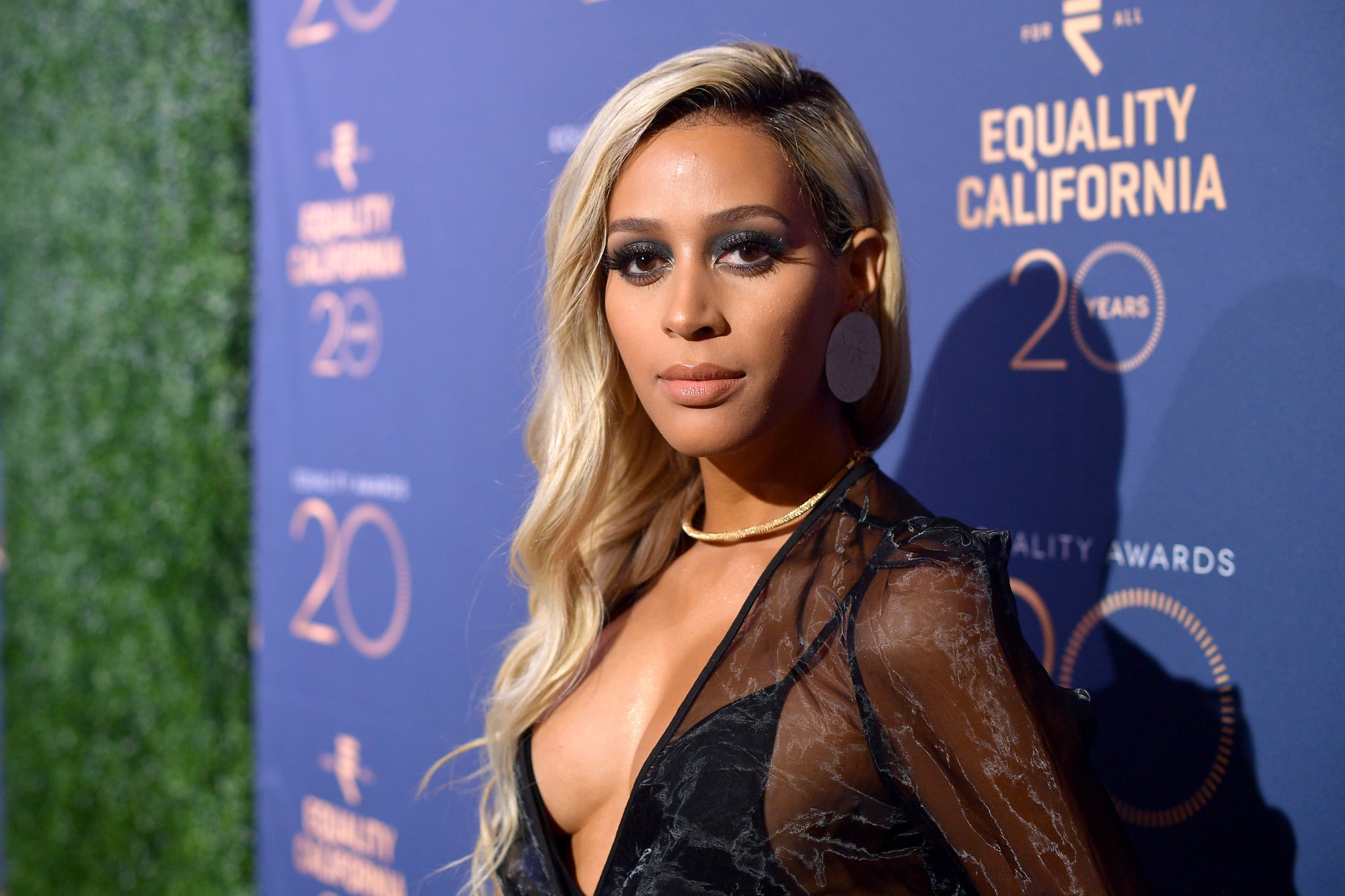 Image Source: Getty / Matt Winkelmeyer
What most people don't realize is that Isis King was still at the beginning of her transition when she was thrust into the spotlight on America's Next Top Model in 2005. At the time, she had to try to navigate through the world as a public figure without money. While it may have been tough, she told POPSUGAR she persevered by reminding herself that "people are counting on you, so you can't give up, you can't give in, and you just have to keep making it, because it's going to continue to inspire people." Isis is both an icon and a role model, and to many, seeing her on their screens was the first time they felt represented.
As the first transgender competitor on ANTM, Isis has faced immense pressure to live up to other's ideals. "There has been a lot of pressure on me, with a part of it from myself," she explained. "I remember early on, someone reached out and said, 'I didn't commit suicide because I saw your story on ANTM, and it let me realize there was a light at the end of the tunnel.' I feel like that was the first time I really felt the pressure, because it made me realize that just living my life and my truth was helping other people in such a big way, so I had to make the right decisions, because they were counting on me." These decisions included trying to make the most of what she was given as opportunities didn't start rolling in until years after her first stint on ANTM.
When opportunities did start coming her way, there were times she was included for the sake of sensationalism or to be the face versus actually utilizing her talents or telling her story. "I was on ANTM in an era where most trans people still were not in media. So outside of that, I was not given real opportunities," she said. "I did one campaign for a clothing company, and it ended up being a major campaign all over the world. I didn't realize it was going to be so big, and I only got paid $500 for it," she revealed. It's not enough that companies want to showcase transgender talent; they need to actually follow through with paying them and treating them with the respect they deserve. "Trans people, especially of color, are the most marginalized and the most underpaid," Isis said. "Don't just do something and show that you're an ally so you can make more money; elevate us."
Like anyone, Isis has her moments of self-doubt. When she gets disheartened, all she has to do is think of her mom to get her through. "I see so many people who've inspired me, and they just get it right away. And I'm just like, 'I've been doing it for so long and still put in so much passion, so why is it taking so long to get to this point where I can help my mom feel comfortable?'" she said. Some get it right on the first try, while Isis considers herself a "slow cooker," with it happening in due time. "My journey has taken me on this long road, but along the way, I'm gathering and learning things that are keeping me super humble."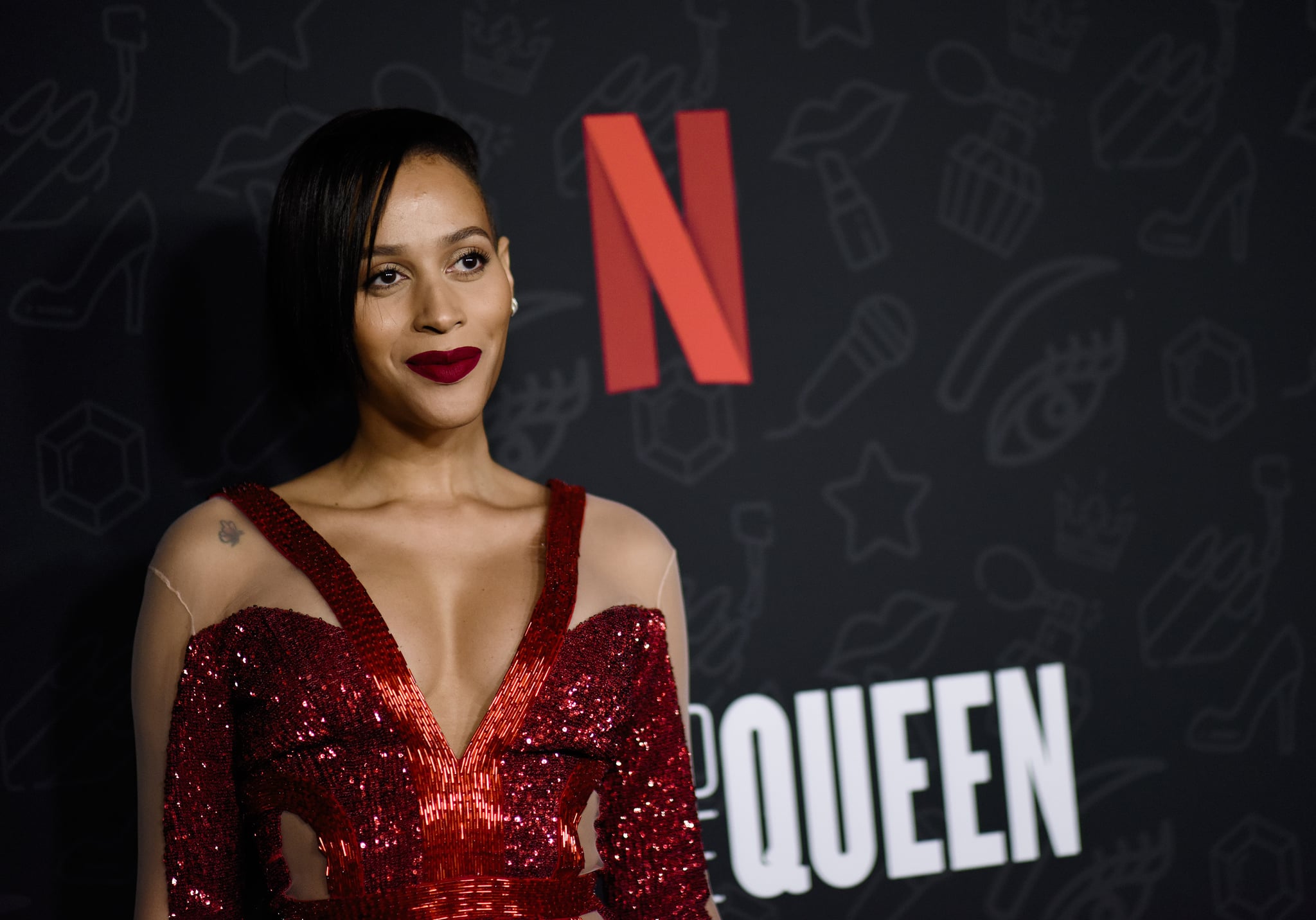 Image Source: Getty / Matt Winkelmeyer
Besides her mother, Isis also looks to model Tracey "Africa" Norman, who was the first Black trans woman model to achieve prominence in the fashion industry, for inspiration. "Tracey was outed and had opportunities taken from her, and I'm looking at her like she was before her time," she shared. "So sometimes when I get overwhelmed or frustrated, I just say, 'Some things you did were before its time,' and try to be patient while continuing to grind and hustle. Eventually, it's all going to make sense and work out."
When she's not acting or modeling, Isis can be found sharing her story. Of course, this has led to a few inappropriate questions along the way, questions Indya Moore has also dealt with in the past. "Over the years, I've learned that if it's not worth me addressing, then I won't," Isis explained. She also feels there's been progress with people being invasive versus actually wanting to learn. "I feel like it's getting better, because more and more people are showing interest in learning about us and how to be better allies," she said.
Regardless of how much progress has been made, people need to remember that it's not transgender people's jobs to educate — that's what Google is for. "I've been a teacher for a long time, and sometimes you just want to live in the moment and just enjoy life," Isis shared. "People don't realize for most of us, it's something we constantly have to deal with one way or another." Granted, it's an entirely different matter when it comes to another transgender person looking for guidance. "You always want to help as much as you can. So that's different than people who are cis who just want to be invasive. For them, I'm just like, 'Why does it matter? You're not even attracted to me, so why does it matter what I have?' It's just like little things like that."
Isis also feels that social media has played a big part in empowering people to ask invasive questions. "So what I do depends on how I feel that day, honestly. Do I ignore it? Do I shut it down? Do I educate them? It just depends on how they worded it and if I have the energy to be somebody's teacher."
Source: Read Full Article