Is Katt Williams Taller Than Kevin Hart?
Although Katt Williams and Kevin Hart are used to exchanging words, the two comedians actually have a lot in common. Both Williams and Hart have used their height to their advantage. Their shorter-than-average heights have made for great material for their comedy acts. But what are their exact measurements? And which comedian is the shorter of the two?
What is Katt Williams' height?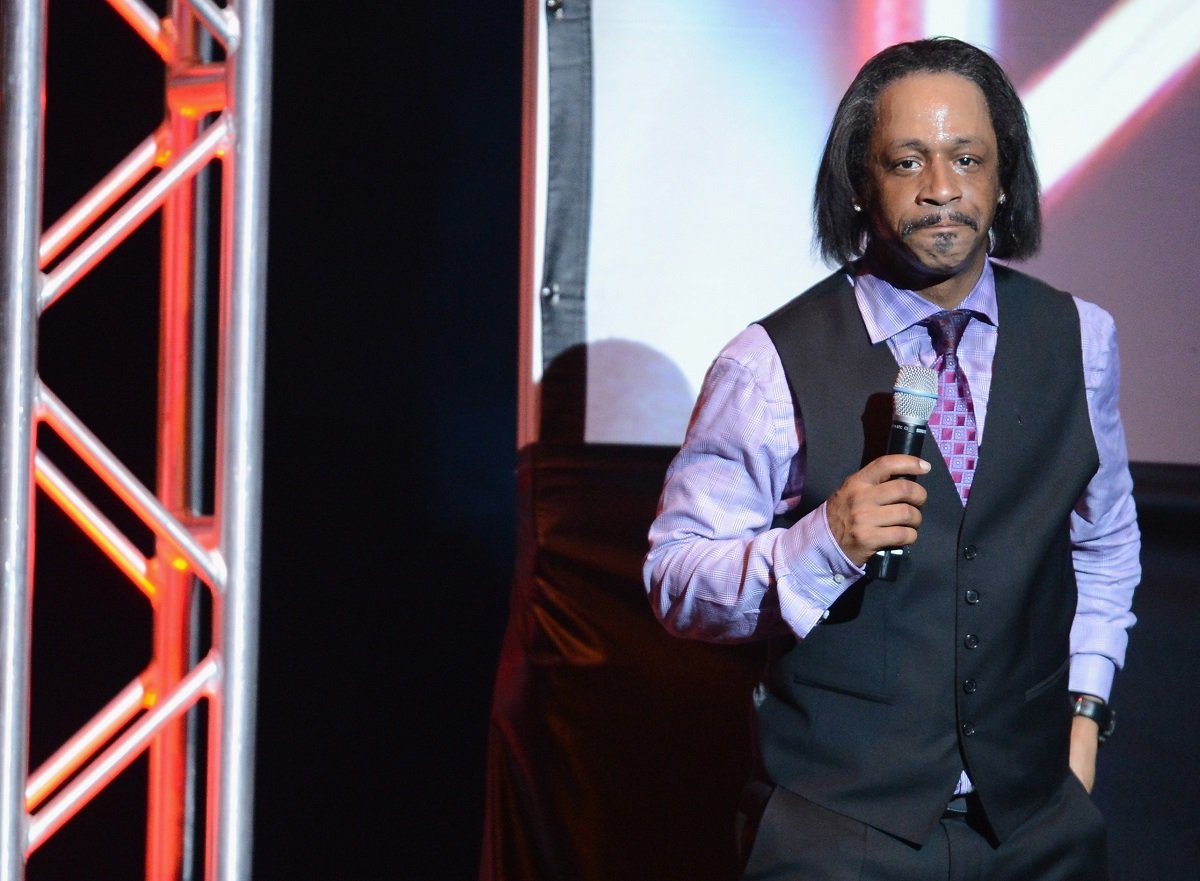 Katt Williams has mentioned on Twitter that he's 5 feet, – '5 inches.
"I got my head up and I'm looking down at the haters even though I'm only 5'5," Williams once wrote in a tweet according to Celebheights.com.
Williams has made references to his height in his comedy specials. In The Pimp Chronicles, Williams jokes how the late DMX was only a couple of inches taller than him. In It's Pimpin' Pimpin,' Williams also quips about his height. The Emmy-winner jokes about lying to himself in the mirror about having a growth spurt. Here, he also says that he's 5 feet, – '5 inches.
Although he may have claimed 5 feet, – '5 inches, he's actually 5 feet, – '4 inches and a half if Celebheights.com is to be believed. The gap between Williams' own estimated height and Celebheights isn't that big, and some posters on the website post that it could go either way.
Is Katt Williams taller than Kevin Hart?
Kevin Hart is also a comedian who's claimed height goes against Celebheights' measurements. According to the website, Hart has claimed many times that he's 5'4. But in an interview with Vanity Fair, Hart also tried to claim this height of 5 feet, – '4 inches before conceding that he's 5 feet, – '2 inches. The latter measurement lines up with the height Celebheights has for him as well.
But although Hart claimed he's 5 feet, – '4 inches in the past, he's recently begun to reveal that he's actually 5 feet, – '2 inches. With his height officially at 5 feet, – '2 inches, Williams edges out Hart by a couple of inches.
Katt Williams thinks he's better than Kevin Hart
Katt Williams has made it clear several times that he believes he's a better comedian than Kevin Hart. He's even gone as far as to challenge the Laugh at my Pain star to a comedy battle for proof.
"On that stage, we can put whatever you want: a full-court basketball court, a boxing ring, two microphones for a rap cypher, or you can get your ass dusted in comedy on that stage," Williams once said according to Complex. "And since you not a puppet, don't bring no white people with you then."
When asked about engaging in a verzuz battle later on with Hart, Williams was confident there would be no competition between him and Hart.
"It's almost cheating for me. I have over 10 specials," Williams said. "I don't have to pick but two jokes from each special and I've already deaded anyone whose last name isn't Pryor anyway."
Although Williams boasts that he's the best comedian alive, he's noted there are a few comedy legends better than him.
"If you want to talk to me about a comic greater than myself, then feel free to talk about Jeff Dunham or Ricky Gervais, but I'm not going to have no shudder in my spirit for no damn Louis C.K or Dane Cook," Williams once said according to The Denver Post. "Peers? Oh, no no. I've been king."
Source: Read Full Article