Giannis Antetokounmpo Reads Scripted NBA Trash-Talk, Hilarious Shots At Jokic, KD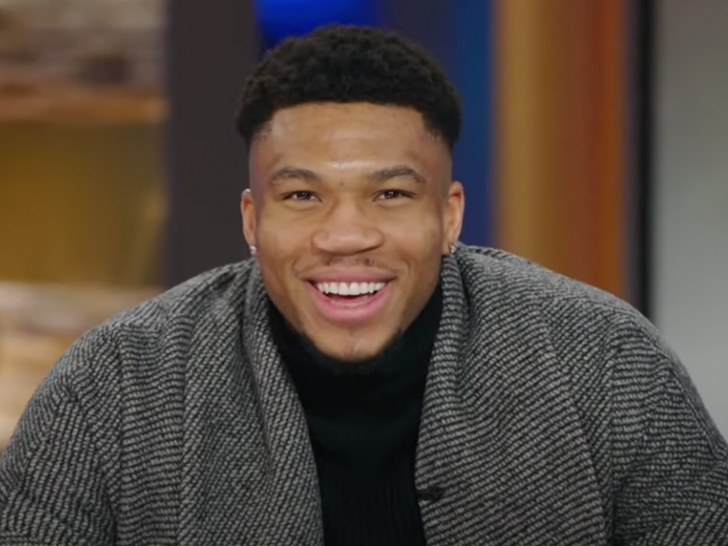 Giannis Antetokounmpo took some big-time shots at Luka Doncic, Nikola Jokic and Kevin Durant on Monday — and while they were totally scripted and not his words … it was hilarious to hear the 2-time MVP talk-trash nonetheless!
The Milwaukee Bucks superstar's "roast" of his peers all went down on "The Daily Show" … when host Hasan Minhaj wanted to get Giannis out of his ultra-nice-guy role and into villain mode.
Minhaj queued up some scorching burns for Giannis to read out loud … and while the basketball player didn't quite get through the one about Doncic, he certainly delivered on the other two.
"Joker," the Greek Freak read off a teleprompter, "how are you going to make it through the Finals when you look like you can barely make it through a Burger King drive-through."
Giannis tried to then compliment the Denver Nuggets center — before Minhaj interrupted … and then made him go after KD.
"You keep joining these super teams to win an NBA title," Antetokounmpo said. "How about we work out together sometime so I can teach you how to carry your own team."
Yeeeeesh.
Of course, Antetokounmpo didn't last long in the character … 'cause then he proceeded to shower Durant with praise, before refusing to even remotely come close to saying a negative word about LeBron James.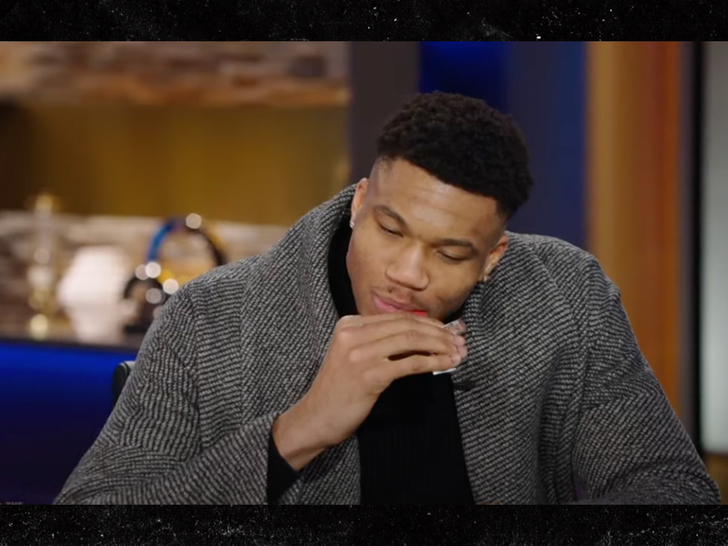 It was a barrel full of laughs throughout Giannis' appearance on the show … because just before the NBA jokes started flying, Minhaj made him try some sweet treats — which Antetokounmpo (mostly) loved!
Source: Read Full Article