George Harrisons Net Worth At The Time Of His Death Might Surprise You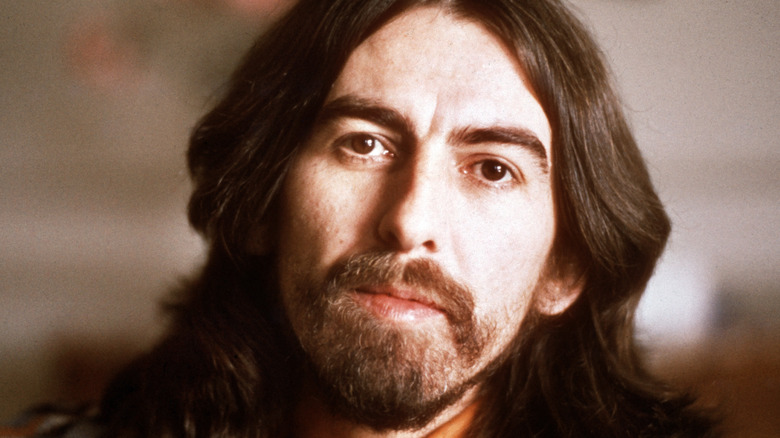 First finding immense fame as The Beatles lead guitarist, George Harrison became one of the world's greatest rock stars. Once the group disbanded in 1970, Harrison became a successful solo artist like his Beatles bandmates, releasing twelve albums (via All Music) until he died in 2001.
The musician passed away when he was 58 years old, after being diagnosed with lung cancer. "I am devastated and very very sad," bandmate Paul McCartney said at the time (via the Guardian). "He was a lovely guy and a very brave man and had a wonderful sense of humor. He is really just my baby brother."
Harrison will forever be synonymous with The Beatles, but he also found success in the supergroup The Traveling Wilburys alongside music legends Bob Dylan, Tom Petty, Roy Orbison, and Jeff Lynne. The band released two albums and won a Grammy for Best Rock Performance by a Duo or Group in 1990.
The musician is known for his charitable causes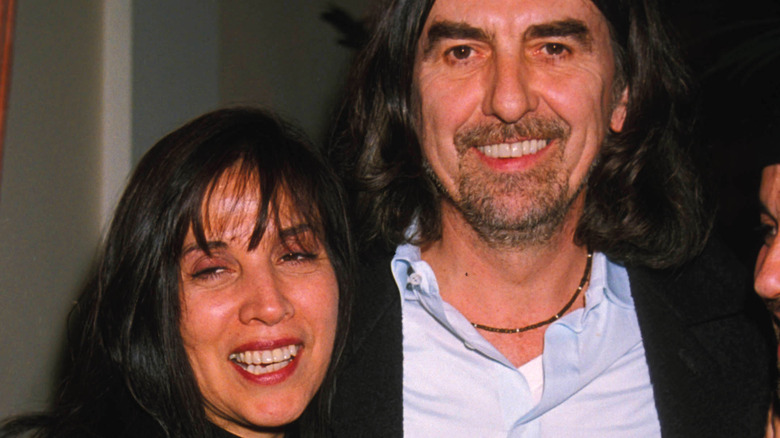 At the time of his death, George Harrison earned a colossal $400 million according to Celebrity Net Worth. The musician left his entire estate to widow Olivia Harrison (pictured) and their son Dhani.
When Harrison was alive, he was known for using his wealth for charitable causes. In 1973 he founded the Material World Charitable Foundation, coinciding with the release of his fourth studio album "Living in the Material World." At the time of its release, Harrison donated the album's royalties in perpetuity to the foundation.
The charity itself was founded "to encourage the exploration of alternate and diverse forms of artistic expression, life views and philosophies as well as a way to support established charities and people with special needs," the foundation's site notes.
Olivia and Dhani have continued George's charity into the present day, most recently donating half a million dollars to MusiCare's COVID-19 Foundation, Save the Children, and Doctors Without Borders (via Rolling Stone).
Source: Read Full Article