Former 'Boy Meets World' Star Is 'Kicking Ass' In Porn — And She's '
No, we're not talking about Ben Savage here…
Maitland Ward, the tall, bubbly, red-headed actress who played Rachel McGuire on the last several seasons of Boy Meets World, has an entirely new career on her hands. And from what she sounds like in a new interview about it, the talented performer appears to be doing very, very well at her new craft: pornography!
Though she's been a longtime mainstream actress, Ward has flirted with more and more risqué work in the past, along with diving head-on into the cosplay world in her free time as a form of expression and major new passion. Those two things collided head on, she explained in a brand new interview this weekend with Too Fab, to turn into her eventual new career in pornography. And from the sound of it, she's clearly very proud of her work!
Here's the 42-year-old star, explaining how she went further into cosplay over the last few years, eventually leading to more adult-themed expressions of herself and her sexuality (below):
"I would like to push the envelope and it definitely was because I got more comfortable with my body and my sexuality and being on film and photographs and everything. I would get kicked off of Snapchat all the time because you would see my nipples through the mesh, so they were always taking down my sexy pictures. And so people were like, 'You should start to have paid content.' I was like, I don't know people are actually going to pay for this. I didn't think people would actually every month have a subscription to buy my stuff.
I said, you know what, I'll start a Patreon page. I really didn't know. So 18 months ago I started my own Patreon page, I didn't even announce it at first and I woke up the next morning and I was like there's like 50 people signed up and I never announced it yet. This is really weird. And they're paying fifteen to two hundred dollars a month. And then I announced it … it was like twenty five hundred people were signed up and I was the number one adult creator. It was huge, I mean I couldn't believe the success that it was having and then I slowly went from there. Then I started to post the nudes and I did more solo stuff and I really enjoyed it and I found I was good at it and people liked it."
Very interesting!
Things snowballed from there, as the former sitcom actress noted, and eventually she was riding the wave head-first into the adult industry.
She detailed more of her dive into that over the last couple years (below):
"About five years ago I did this photo shoot for Kiss a Ginger Day and it went on a lot of places. It wasn't an adult thing, but I did it with this adult star Elle Alexandra, she's a redhead. It was really cute and she was like, 'You're really good at this,' but I was like, 'Oh, I don't know about that.' Then I contacted her later and I brought her back on my Patreon and I said, 'Let's do some girl-girl stuff. Let's let's have slumber party stuff.' And then it went more sexual. And then I was finally like, 'You know what, I want to . I want to try this I really want to do it.' So I kind of eased into that too. It just snowballed and I started making professional videos using professional photographers and videographers and it started getting even more popular.
…About four or five months ago, I had been approached by some people at the Vixen company who worked with Blacked.com and they really wanted to work with me and I finally I was like, you know what, they do really beautiful high end stuff. It's not like just sex tape quality. It's like produced. It's beautifully polished. They go on locations and the photoshoots with the girls like Vogue photoshoots. So I did Blacked.com. My scene when it came out, it was huge. It blew up.
Two days later they said they were looking — because something happened with this feature that they were doing, this is like their award winning, wanting to win awards feature — they needed a co-star. The director was Kayden Kross, she was a phenomenal adult star and she's has now this company Deeper.com that Vixen and acquired and she's won Director of the Year last year at AVN and she's really a solid filmmaker. She was looking for somebody — something happened with the other lead who was in this movie — and literally, two days after my scene for Blacked dropped, they were like, 'Talk to Maitland, she's an actress.' So I met with Kayden at Starbucks and we signed on together to do that."
And here we are!
Pretty cool that she's gone all-in on this and owned it. Clearly, she likes what she's doing, and she's had some early success in the industry. Good for her! Can't knock the hustle!!
Read Maitland Ward's full interview HERE, by the way…
Reactions, Perezcious readers?! What do U think about seeing a BMW star transition into the adult industry??
Sound OFF in the comments (below)…
Related Posts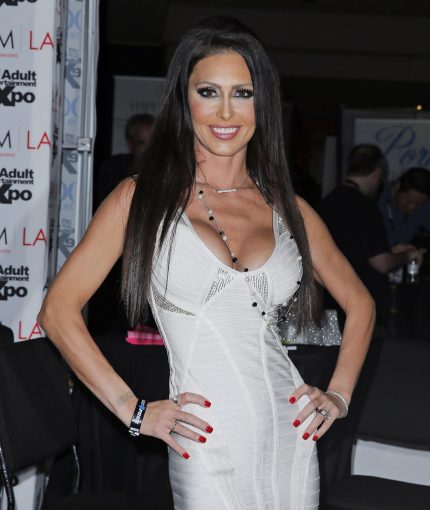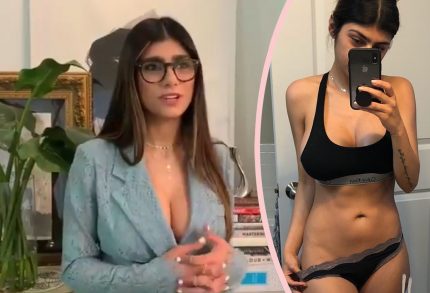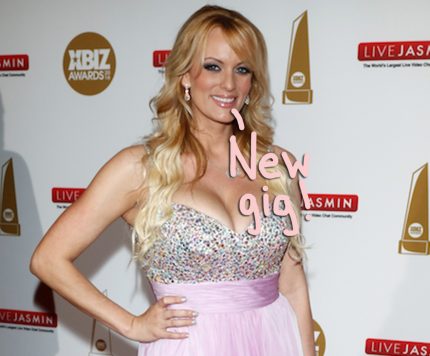 Source: Read Full Article