Duchess Kate Zoomed with one of the subjects of a 'Hold Still' portrait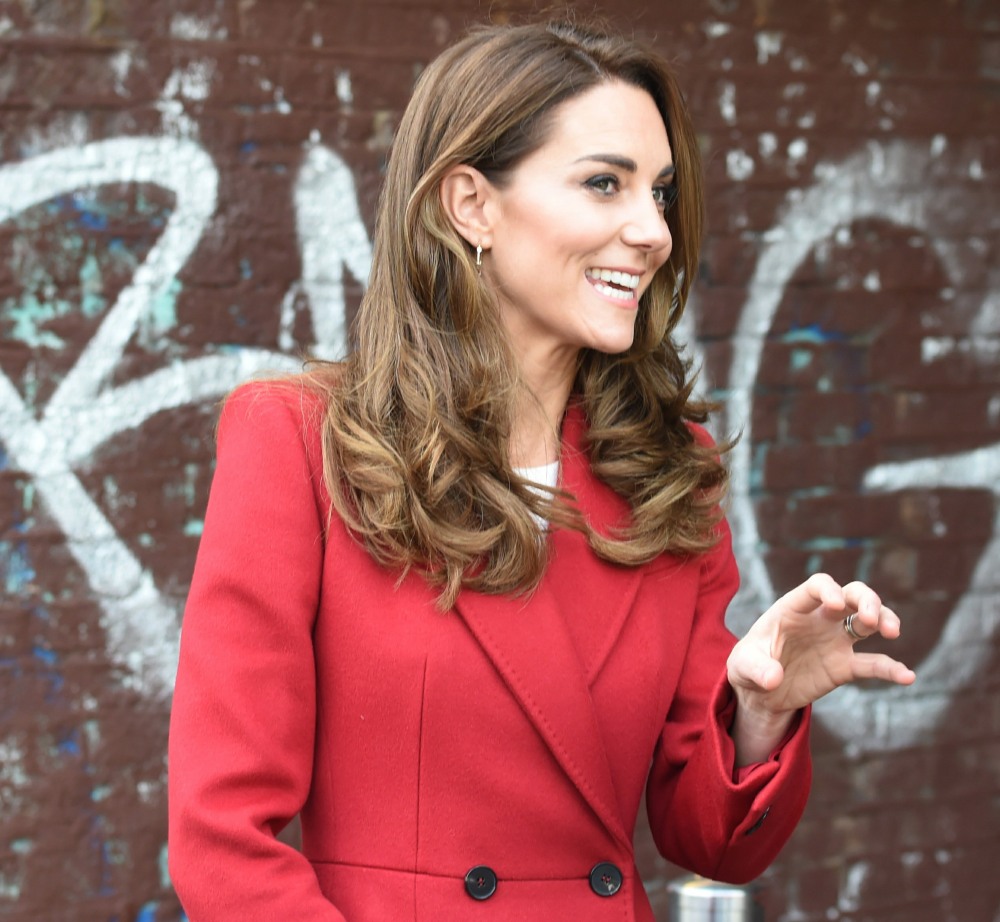 As we've discussed, the Duchess of Cambridge was actually involved in a cool project which ended up turning out to be really moving and beautiful. Kate announced the Hold Still open-entry photography contest back in May, and by September, she had worked with the National Portrait Gallery to cull the thousands of submissions into 100 winning photos of life in lockdown. Since September, Kate has done a couple of events and made a few statements about Hold Still, and some of the images were used for "public display" around London. This thing is turning in Kate's Garden, right? It's her one big thing of the year, and she's going to do a dozen events around it. Anyway, Kate released a video praising the exhibition:
The portraits that illustrate your stories and experiences of lockdown have shown just how much communities have come together during this difficult year. pic.twitter.com/FXlaSl42zh
— The Duke and Duchess of Cambridge (@KensingtonRoyal) November 15, 2020
Kate's definitely got a thing for weird shoulders on dresses and jackets. Such a dated look, but I get that the puffy shoulder is "back" in style these days. Kensington Palace also released a clip of Kate's Zoom call with the photographer and subject of one of the Hold Still photos. The subject is a redhead nurse (Johannah Churchill) who is photographed in her PPE. Kate sounded somewhat emotional speaking to Churchill:
— The Duke and Duchess of Cambridge (@KensingtonRoyal) November 15, 2020
I think it's nice. Hold Still was by far the best project Kate has ever been involved with, and I'm also moved to tears when I think about how hard the nurses and doctors are working this year.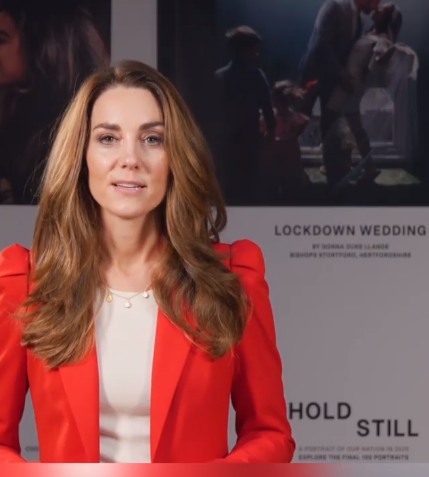 Photos courtesy of Avalon Red, social media.
Source: Read Full Article