Amanda Bynes 'Still Inpatient' At Mental Health Facility Following Fashion School Graduation
Amanda Bynes is moving forward one step at a time!
As we reported, the actress walked at her graduation from fashion school earlier this week — but, according to a People source, she's still a few steps away from graduating out of the mental health facility she's been living in for the past several months.
For those who don't know, the industry vet checked herself into a rehab facility back in January after she started struggling from the attention she received toward the end of last year when she announced she was ready to make her Hollywood comeback.
Since then, the 33-year-old has been focusing on finishing up her education at the Fashion Institute of Design & Merchandising; and while she was able to walk at her graduation, the insider says Bynes still remains an inpatient at the mental health facility.
A friend of the star explained to the publication:
"Amanda is still inpatient in a mental health facility. She was able to get an outing pass for a few hours for the special occasion so she could walk with the other students. But she left a little early and was back at the facility at the end of the graduation."
It's great she was able to celebrate such a big accomplishment, though!
Bynes first enrolled in FIDM back in 2014 after a stint in rehab, and now has an Associate's of Art degree in Merchandise Product Development — which she hopes to eventually use to create her own fashion line.
The Nickelodeon alum posted a celebratory shot (below) from her graduation ceremony on Monday, showing her rocking a black cap and gown as she posed alongside a friend.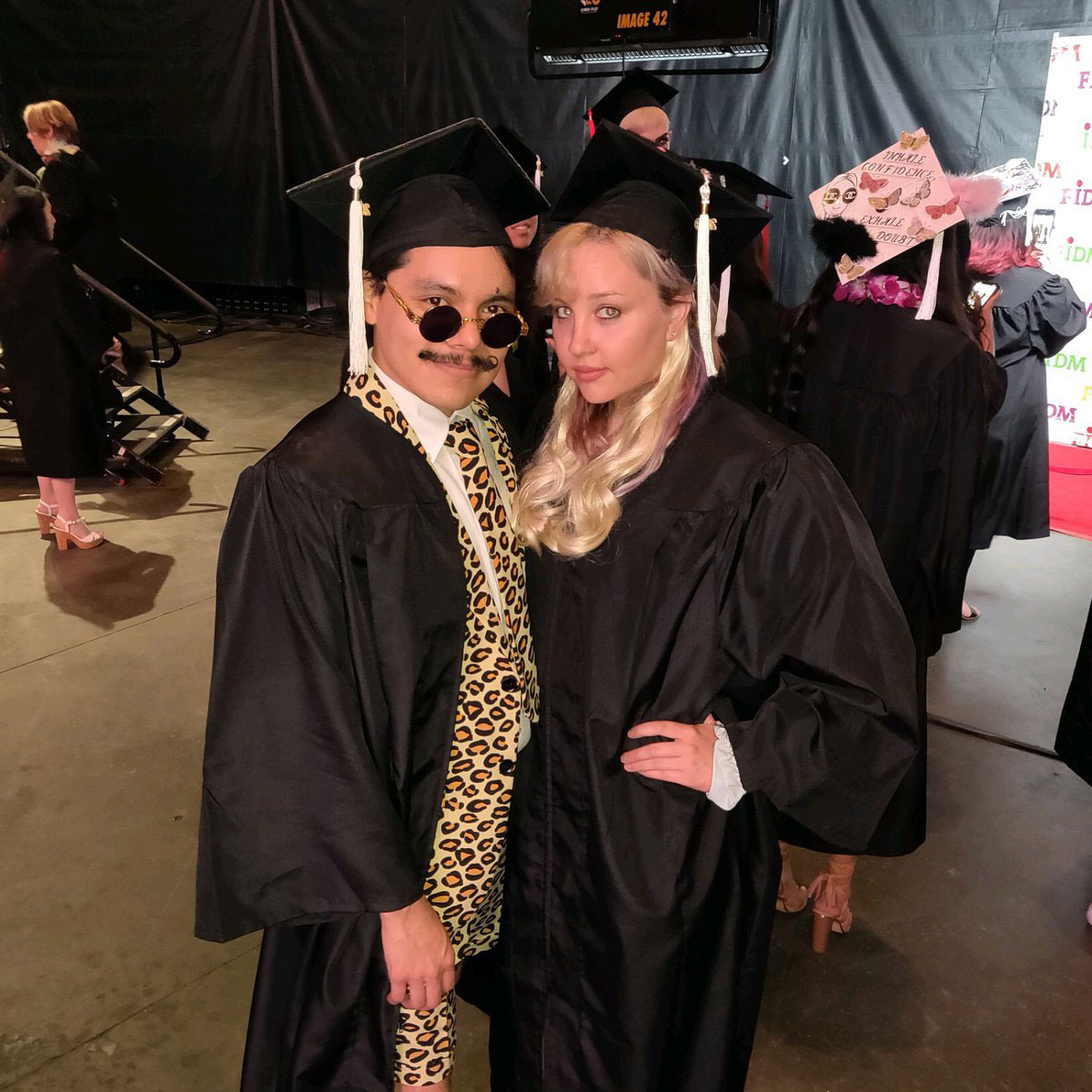 Along with the pic, she wrote the following message:
"FIDM graduate 2019 #fidmgraduation"
According to her cover story for Paper magazine last November, the She's The Man star said she'd continue working towards her Bachelor's degree after getting her Associates. It's unclear when the grad plans to start that, but she likely won't be furthering her academic pursuits until she's no longer an inpatient. 
Fortunately, Bynes is said to be making drastic improvements in the few months since she checked into the facility. Her family attorney previously told People: 
"Amanda is doing great, working on herself, and taking some well-deserved time off to focus on her wellbeing after graduating FIDM in December. She's spending time reading and exercising, sketching for her new line and mostly making sure this time around she puts her needs first." 
Smart!
Sounds like she wants to make sure she's good and ready before diving back into showbiz. 
Take your time, gurl. Hollywood isn't going anywhere!
Source: Read Full Article