Alex Guarnaschelli's Chicken Stir-Fry Is a Quick Dinner You'll Make Again and Again
Food Network star Alex Guarnaschelli's chicken stir-fry recipe checks off all of the "dinner now" boxes: it's quick, it's delicious, and it's easy.
Here are two of the chef's variations for an absolutely simple and satisfying meal.
Guarnaschelli's Chicken with Radish Greens is a great stir-fry variation
The chef's clever use of radish greens in this recipe adds to the dish's flavor and color. But she says in her cookbook Cook with Me that if you don't have (or don't like) radish greens, "You can use beet tops or Swiss chard leaves instead." She adds as a warning: "The leafy green tops from a root vegetable can sometimes be delicious and sometimes not, so taste and evaluate them on a case-by-case basis."
For this meal, the Chopped judge uses boneless skinless, chicken thigh pieces, ground sumac, grated garlic, chopped radishes, grated ginger, low-sodium soy sauce, apple cider vinegar, and Dijon mustard.
You can find this complete recipe in Alex Guarnaschelli's cookbook, Cook with Me: 150 Recipes for the Home Cook.
The chef's Chicken with Spicy Peanut Sauce is an irresistible way to do stir fry
As a busy working mom, the Supermarket Stakeout host makes dinner a priority. She revealed on Food Network's site (where you'll find the complete recipe, video, and reviews) her hack for making this meal even more of a breeze: have extra portions of the sauce ready to go.
"I love making a double batch of this sauce and keeping it in the door of the fridge for a day when I need something tasty in a pinch," she said.
Guarnaschelli's spicy peanut sauce makes this dish sing, and it's so easy to put together. Just combine until smooth peanut butter, soy sauce, vinegar, honey, hot sauce, sesame oil, ginger, garlic, and warm water in a bowl.
The rest of the recipe is just as simple: boneless chicken strips are salted and seasoned (to taste) with red pepper flakes and cooked in a pan over high heat. Set the chicken aside, and in the same pan, cook chopped garlic, radishes, radish greens, and sliced pepper. Add the peanut sauce, continuing to salt and pepper to taste. Stir in peas and the cooked chicken, and top it all off with lime zest and juice.
The chef adds that home cooks can modify the recipe in any number of ways: "Don't like spice? Simply omit the hot sauce and the red pepper flakes. You can also sub thinly sliced lean beef for the chicken or just make it a stir-fry with all vegetables…"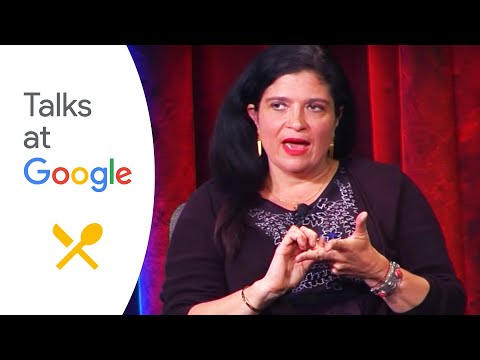 Alex Guarnaschelli's peanutty chicken stir fry is a hit with Food Network reviewers
Home cooks loved the chef's quick and tasty take on this simple dish.
"Loved it! Super easy and followed the recipe to a T and it is was fantastic in taste, texture, and depth of flavor. We did not find it spicy and I used no-sugar-added peanut butter and it was not too sweet. Ty Alex!," wrote one reviewer.
Another home cook noted that Guarnaschelli's use of the lime, so easily overlooked, is essential: "This was really easy and tasty! We opted for broccoli instead of the [beets] and don't skip the step with the lime. It ties everything together so well. We will be eating this again!"
Source: Read Full Article